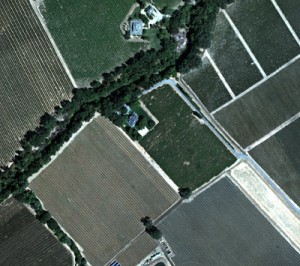 A company located in the heart of California's wine country, VineView, provides imaging services that are assisting wine growers in producing better wines by detecting specific diseases, irrigation stress and nutrient deficiencies. The company recently added a hyperspectral camera system to its imaging arsenal, which is helping to provide the wine industry with "precision agriculture".
Leafroll is a disease that is affecting grapevines all over the world, and VineView is trying to detect it early because losses to vineyards can be costly in terms of reduced yield, shortened vineyard life span and decreased fruit quality. To better map the spread of leafroll disease, VineView recently added a Headwall Photonics VNIR E-series hyperspectral camera system, which has a spectral range of 400 to 1000 nm. It has integrated the sensor with an existing inertial measurement unit (IMU) and GPS equipment to advance its aerial imaging capabilities. VineView collects aerial images from a Turbo Cessna 182 airplane at speeds exceeding 100 knots from 5,000 to 18,000 feet, taking 100 images per second in push-broom fashion to create a three dimensional "image cube" with spatial information in the x-y plane and spectral information in the z direction.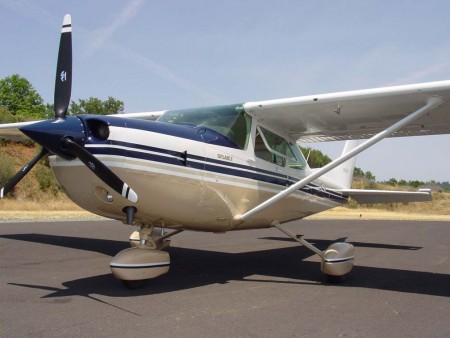 VineView's imaging platform is a Cessna Turbo 182 outfitted with multispectral and hyperspectral camera systems integrated with an inertial measurement unit and GPS systems.
The way it works is that there are detectable changes in leaf reflectance in the visible to near-infrared portion of the spectrum for both symptomatic and pre-symptomatic leafroll infected vines. VineView analyses the spectral patterns for each vine to detect the presence of leafroll virus and thereby performs aerial mapping of infected vines. They are in the process of verifying detection of pre-symptomatic vines.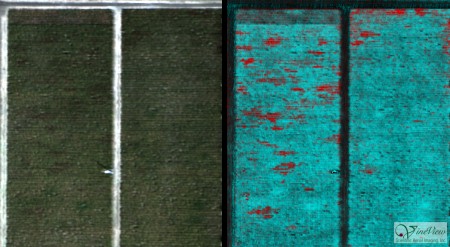 Leafroll infected vineyard shown in visible color (left) and leafroll map derived from hyperspectral data (right) with red areas indicating diseased vines.
Previously VineView's main imaging products were able to show the grower locations of stressed or lower vigor vines. Collected using a 4-band multispectral camera, these images provide more general information about the health of the vines, but are not able to detect specific diseases. In an effort to map the spread of leafroll, VineView took ground measurements using a hand-held spectrometer. Results indicated remote aerial mapping of the disease using a hyperspectral camera system might be possible, according to Matthew Staid, President of VineView. "Hyperspectral imaging captures much more information than multispectral data allowing us to determine specific causes of stress and detect them earlier."

Leafroll infected vineyard in which removal of infected vines has reduced the spread of leafroll virus.
The high spectral resolution and dynamic range of the sensor (0.65nm sampling in 928 spectral bands at 16-bits) allows for detection of subtle changes in the spectra of diseased vines that can then be mapped using quantitative spectroscopic techniques. The high spatial resolution of the system (1600 cross track elements) allows for detailed and efficient spatial mapping of affected vines.
The hyperspectral sensor provides the spectral resolution and rapid data acquisition needed to identify specific sources of stress in a timely manner, which is of critical importance when managing high-value crops. Staid noted that the hyperspectral camera provides the information that VineView needs to map out leafroll and other diseases in vineyards. He added that "the improvement in commercial hyperspectral cameras over the past few years has been pretty amazing."
Written by Anne Fischer, Managing Editor, Novus Light Technologies Today