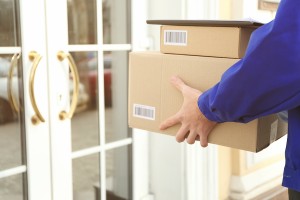 Ambarella, Inc., an AI vision silicon company, Lumentum, a designer and manufacturer of innovative optical and photonic products, and ON Semiconductor, a provider of CMOS image sensor solutions, today announced a joint 3D sensing platform for the development of intelligent access control systems and smart video security products such as smart video doorbells and door locks. The platform is based on Ambarella's CV25 CVflow AI vision system on chip (SoC), structured-light powered by Lumentum's VCSEL technology, and ON Semiconductor's AR0237IR image sensor. Ambarella, Lumentum, and ON Semiconductor will demonstrate the platform during CES 2020.
Traditional structured-light solutions need to use both an infrared (IR) camera and a separate RGB camera and typically, a dedicated ASIC for depth processing. This new platform leverages a single ON Semiconductor AR0237 RGB-IR CMOS image sensor to obtain both a visible image for viewing and an infrared image for depth sensing. The Ambarella CV25 AI vision SoC powers depth processing, anti-spoofing algorithms, 3D facial recognition algorithms, and video encoding on a single chip, significantly reducing system complexity while improving performance.
Ambarella's CV25 chip includes a powerful ISP, native support for RGB-IR color filter arrays, and advanced high dynamic range (HDR) processing, which results in exceptional image quality in low-light and high-contrast environments. CV25's CVflow architecture delivers the computational power required for liveness detection and 3D face recognition, while running multiple AI algorithms for advanced features such as people counting and anti-tailgating. CV25 includes a suite of advanced security features to protect against hacking including secure boot, TrustZone®, and I/O virtualization.
CES 2020 demonstrations
The 3D sensing platform will be shown to select Ambarella and Lumentum customers and partners at their respective private events during CES 2020. For an appointment with Lumentum, email Scott Gardner at [email protected]
ON Semiconductor will offer CES 2020 demonstrations of the 3D sensing platform in their demo room at the Venetian/Sands Convention center, Murano 3302. To schedule a tour, email: [email protected]