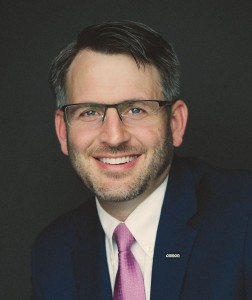 OMRON announced Andy Zosel is the new President & CEO of its OMRON Microscan business located in Renton, Washington (US). Andy Zosel joined Microscan in 1997 as a design engineer and has since held several leadership positions in customer service, marketing and engineering. Most recently, he served as Senior Vice President of Engineering and Commercial Operations for OMRON Microscan. He brings a unique blend of both technical aptitude and customer focused strategic marketing.
Since the acquisition of Microscan Systems, OMRON has invested in the development of new products and integrating code readers with OMRON's automation technology. OMRON Microscan seeks to offer comprehensive Traceability solution packages that are tailored to the challenges faced by each industry. In recent years, manufacturers have become committed to achieving more exacting traceability and enhancing governance regarding product safety. In doing so, they can respond to growing demands for product safety and security, while eliminating quality issues.
Andy Zosel will continue to be based in the OMRON Microscan headquartered in Renton, Washington.