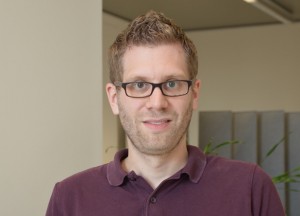 Dr Andreas Husch, postdoc at the LCSB at the University of Luxembourg, has been awarded the Best VPHi Thesis Award in In Silico Medicine with application in industrial R&D for his AFR PhD thesis, in which he presents innovative, image-based approaches to deep brain stimulation.
The award, sponsored by InSilicoTrials in collaboration with the VPH Institute, is awarded to individuals for outstanding achievements during their PhD thesis, specifically focusing on the translational aspects of their work, such as:
addressable market
product development phase that would benefit from the model/simulation
IP ownership
Patentability
industrial use readiness
Novel image-based computational approaches to deep brain stimulation
Deep brain stimulation (DBS) is an intervention based on implanting electrodes into the human brain to alleviate the symptoms of various diseases. Traditionally, DBS has been relying on image-guided approaches, applying the most recent imaging techniques available to guide surgery.
However, more than 60 years after the first experiments to stimulate areas in the deep brain with electrodes and more than 30 years after the first DBS treatments in the modern sense, still many open questions remain. A key problem in DBS research is the question of the precise definition of the optimal stimulation targets for the treatment of different diseases, particularly for Parkinson's Disease.
In his AFR PhD project, carried out at the Centre Hospitalier de Luxembourg (CHL), in collaboration with the University of Luxembourg, the LCSB and Hochschule Trier, Husch introduced novel image-based computational approaches to aid all clinical phases of deep brain stimulation: pre-operative planning, intra-operative navigation and post-operative care.