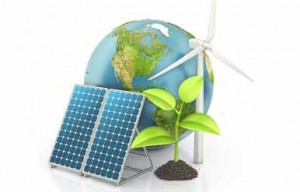 As of March 12, 2020, it appears likely that the coronavirus outbreak will be a significant global crisis, triggering an economic slowdown. This note from Bloomberg NEF highlights some of the likely effects over the next year on the transition to a clean economy – including renewable power, energy storage, electric vehicles, heating, cooling and the circular economy. We will monitor the situation and update these views over time, including in our regular Market Outlooks.
• Chinese factories are restarting, so the pressure on supply of key components and equipment is likely to ease. Although there are short-term bottlenecks to delivery, we are currently more concerned about demand, as policy makers may divert attention away from clean energy to more pressing concerns. However, the short-term interruption to production in China has highlighted the need for diversified supply chains and strengthened the case for localized manufacturing in Asia, Europe and the U.S., especially for batteries.
• The exception is wind, where delivery and build schedules are tight and specialized equipment is rented for a limited time. We see some downside risk to our global wind forecast of 75.4GW, but thus far we still expect 2020 to be a record year for wind build.
• For solar, new Chinese policy will push some 2020 demand to 2021. We have cut our global solar demand forecast for 2020 from 121-152GW (from the February 19 1Q 2020 Global PV Market Outlook, web | terminal) to 108-143GW. This could make 2020 the first down year for solar capacity addition since at least the 1980s.
• Hygiene concerns have increased the use of single-use thin films of low density polyethylene and other plastic packaging, undoing some of the early progress made by companies towards a circular economy. In the long term, we do not expect this increased demand to have a significant impact on either plastic demand or circular economy goals.
• The global auto market is very sensitive to macroeconomic conditions and will be hit hard by the coronavirus and any economic contraction that accompanies it. This will have ramifications for electric vehicles and for battery demand.