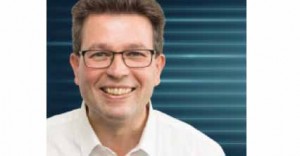 Eagleyard Photonics GmbH announced a change in Management beginning with the new fiscal year: Dr. Thomas Laurent handed over his position as CTO to Dr. Dirk Schumann who also will be part of the Management.
Dr. Schumann started as Chief Technology Officer (CTO) and second Managing Director at eagleyard Photonics GmbH on 1st October alongside with Joerg Muchametow (CEO). As a doctorate in laser physics Mr. Schumann has gained 20 years of experience in Management of medium sized technology companies and corporations. He acquired his profound knowledge of the photonic semiconductor industry and the component supply chain by cooperating with renowned research institutes and working in executive positions with BMW AG Berlin/Leipzig, u2t photonics AG Berlin (today FINISAR), Infineon Technologies AG Dresden and Siemens AG in Munich.
His professional knowledge uniquely qualifies him to advance eagleyard's technology platform and product road map.
Eagleyard Photonics' core competence is the development, production and sale of innovative highpower laser diodes based on GaAs (Gallium Arsenide). Its portfolio contains laser diodes with wavelengths ranging from 633 nm to 1120 nm sorted in five product families: Single Mode Laser Diodes, Single Frequency Laser Diodes (DFB), Multimode Laser Diodes, Tapered Amplifiers and Gain Chips. These laser diodes are addressing a variety of applications such as space, aerospace and defense, metrology, spectroscopy, medical instrumentation, test & measurement and material analysis. eagleyard is represented worldwide, in particular in Europe, Asia and the United States of America direct and also by sales partners. Eagleyard Photonics started as a rapidly growing spin-off from the Ferdinand-Braun Institut (FBH) in 2002.