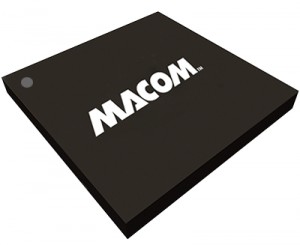 100 G/400 G PAM-4 L-PIC Transmitter Product Demonstration for Cloud Data Centers
Smart Solutions Supporting Cloud Data Centers, Client Access and Metro/Long Haul Applications
Lightwave Innovation Award Winning Data Center Chipset Solution
10 G-PON ONU/OLT Total ICs and Optics Solutions
Macom Technology Solutions will be showcasing its portfolio of optoelectronics and photonic solutions at the 43rd European Conference on Optical Communication (ECOC) in Gothenburg, Sweden, 18–20 September 2017 at Booth #117.
Macom's experience in optical networking is enabling innovative and smart solutions from cloud data center networks to long-haul core networks to FTTx access networks. Join them at ECOC to speak with Macom experts and learn how the company's portfolio of electronic components, lasers and photodiodes is expanding to address designs in wireless, enterprise and storage networks applications. To better enable their customers as the demand for data grows, Macom continues to provide next-generation solutions to meet today's requirements of size, power and signal integrity of high-speed networks.
Macom's portfolio includes L-PIC transmitters, R-PIC receivers, self-aligning EFT lasers, transimpedance amplifiers, clock/data recovery circuits (including their recent Lightwave Innovation Award-winning MATA-37644 and MALD-37645 chipset), crosspoints, silicon photonics, 53 GB PAM-4 PHYs, 10 G PON portfolio and ROSAs and TOSAs for data centers, enterprise and telecom optical systems operating up to 100 G, 400 G and beyond.
Members of Macom's product management, engineering and applications teams will be available to answer any inquiries or questions at the show.