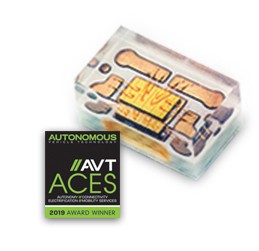 Excelitas Technologies, a global technology provider delivering customized photonic solutions, will highlight its detector and emitter solutions for use in a growing list of smart home and lidar applications at Electronica in Munich, Germany, 13–16 November 2018.
Featured products at the exhibition
Excelitas Exhibit: Hall B3 / Booth 516, Messe München, Munich, Germany
The featured products include 1X4 Pulsed Laser Diode Array: The 1X4 Laser Diode Array for lidar applications combines field-proven high-efficiency, multi-cavity laser chip technology with small form-factor surface mount device (SMD) packaging for applications requiring high reliability, such as autonomous vehicles and drones. Its 1X4 linear configuration minimizes space requirements in the assembly to enable smaller, less costly optical components. The array is fully compatible with SMD pick-and-place and reflow soldering equipment, allowing it to integrate into high-volume, low-cost assembly lines.