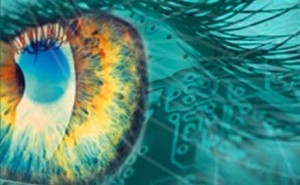 The second edition of Embedded Vision Europe will take place from 24-25 October 2019 at the ICS International Congress Center Stuttgart again, directly at Stuttgart Airport. The Embedded Vision Europe conference is organized by the EMVA and supported by Messe Stuttgart as event partner.
The conference program features a large number of top-class speakers presenting on the industry leading topics of Embedded Vision.
The conference is supplemented by a table-top exhibition. Exhibitor packages including conference tickets are limited but still available.
For registration to attend the conference and all information on the accompanying exhibition, please click www.embedded-vision-emva.org
The following Embedded Vision topics are planned for the conference:
Novel processor concepts for edge devices

Deep Learning training data best practice

Deep Learning use cases for manufacturing

Novel image acquisition concepts

Extending the visible: 3D, hyperspectral, IR

Cloud concepts for automation

Applications in autonomous navigation

Applications in factory automation

Applications in logistics, warehousing

Applications in agriculture