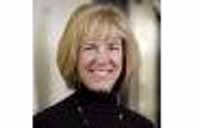 Electro Scientific Industries, Inc., a specialist in laser-based manufacturing solutions for the micro-machining industry, today announced the appointment of Lynne Camp as a new member of the Company's Board of Directors, effective October 2.
Ms. Camp is a seasoned executive who spent over 30 years in high-tech. For 15 years she served as Vice President and General Manager of global businesses at Hewlett-Packard, Agilent Technologies, Tektronix and Danaher Corporation. In these roles, Lynne had direct responsibility for R&D, Operations, Program Management, Marketing and Customer Service. In addition, she has led and coached teams and leaders throughout the US, Asia and Europe. Lynne now leverages her corporate experience to provide consulting and executive coaching services focused on helping leaders and organizations thrive in fast-paced, highly-competitive business environments.
ESI's integrated solutions allow industrial designers and process engineers to control the power of laser light to transform materials in ways that differentiate their consumer electronics, wearable devices, semiconductor circuits and high-precision components for market advantage. ESI's laser-based manufacturing solutions feature the micro-machining industry's highest precision and speed, and target the lowest total cost of ownership. ESI is headquartered in Portland, Oregon, with global operations and subsidiaries in Asia, Europe and North America.