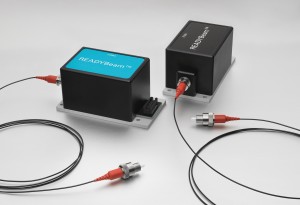 FISBA, a specialist in the field of micro photonics, is exhibiting from 4-6 February 2020 at Photonics West in San Francisco at Booth 763, South Hall.
FISBA designs and produces solutions in the fields of Life Sciences, Industrial Engineering and Defense. FISBA is able to provide its customers a broad service. From first concepts and design studies to working prototypes and serial products.
The FISBA READYBeam is the answer to customers' increasing demand for compact, powerful and reliable multi-wavelength lasers sources which expands the options of business and research significantly. It is the instrument designers first choose to dramatically reduce the footprint, development time and integration risk. The laser module provides ultimate control and usability in even the most demanding applications.
Embedded cooling, fully integrated driver electronics, individual power control of each wavelengths down to 0, closed loop photo feedback and single mode fiber coupling are some of the key features that stand out. With 405/488/638 nm and 450/520/660 nm the READYBeam bio and READYBeam ind provide common and versatile combinations of wavelengths for broad areas of applications. These include fluorescent based techniques in Life Sciences and Diagnostics, as well as industrial, material and environmental applications.
The laser module will be used for Flow Cytometry, Spectroscopy, Confocal Microscopy, Screening and Sorting, Metrology, Interferometry, Data Storage and light scattering techniques.