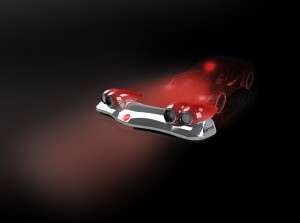 Foresight Autonomous, a company specializing in automotive vision systems, has announced it has successfully delivered and installed its first QuadSight prototype system for evaluation by a European manufacturer of commercial vehicles. QuadSight was successfully installed on the manufacturer's truck and passed all initial performance testing. The customer will continue independent evaluation of the system's performance.
A CES 2019 Innovation Award Honoree, the QuadSight quad-camera vision solution targets semi-autonomous and autonomous vehicles and is designed to allow near-100% obstacle detection with near-zero false alerts, under any weather or lighting conditions.
By collaborating closely with the vehicle manufacturer at the prototype evaluation stage, Foresight collects important feedback in order to develop a commercial product that fits the customer's exact requirements. Customer satisfaction at the end of the evaluation process may lead to future orders of QuadSight systems by the vehicle manufacturer for mass production.
Using a four-camera vision system based on stereoscopic technology, QuadSight addresses the real-world need for autonomous driving in all-weather and all-lighting conditions and is designed to provide an unprecedented level of obstacle detection accuracy for semi-autonomous and autonomous vehicle safety. Leveraging field-proven security technology and advanced image-processing algorithms, QuadSight enables visibility in complete darkness, snow, rain, fog, sandstorms and blinding glare.
Foresight will offer a live demonstration the QuadSight vision system at CES 2019, held from 8–11 January at the Westgate Las Vegas, booth #2206.