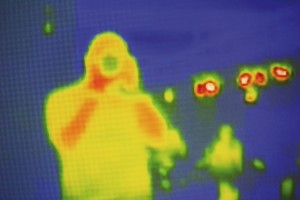 The global night vision devices market research report by Technavio predicts the market to post a CAGR of more than 6% during the period 2019-2023.
A key driver for the global night vision devices market is the adoption of thermal imaging technology for controlling fire accidents. The thermal cameras can detect fire accidents faster than traditional smoke detectors. Thermal imaging helps in fire prevention by detecting hotspots or fires at an early stage. The firefighters use thermal cameras to enhance their vision. Thus, the increasing use of thermal cameras for public safety will drive the night vision devices market growth during the forecast period.
This global night vision devices market research report also provides an analysis of the most important trends expected to impact the market outlook during the period 2019-2023. Technavio classifies an emerging trend as a major factor that has the potential to significantly impact the market and contribute to its growth or decline.
Global night vision devices market: Application of sensor fusion technology
The integration of sensors in night vision devices is increasing as the sensor fusion technology can provide better estimations with accuracy. The sensor fusion information is reliable, multilateral, and has high levels of recognition mechanisms. Sensor fusion technology is incorporated in the form of integration of two technologies, thermal imaging and image intensification, in night vision devices. This will allow the users to detect a wide range of the light spectrum (from near IR to long-wave IR).
"The sensor fusion technology employs a completely electronic format. This will facilitate the users to transmit images to a command center for information verification or general intelligence gathering and observation. Hence, the demand for sensor fusion technology is expected to increase for military applications as the military operations focus on using upgraded military equipment incorporated with multiple technologies," says a senior research analyst at Technavio.
Global night vision devices market: Segmentation analysis
This night vision devices market analysis report segments the market by type (night vision goggles, night vision cameras, and night vision scopes), application (military and civil), and geography (the Americas, APAC, and EMEA).
In terms of application, the military segment held the largest night vision devices market share in 2018, accounting for nearly 59% of the market. This segment is expected to dominate the global market throughout the forecast period.
The Americas led the market in 2018 with approximately 50% of the market share, followed by APAC and EMEA respectively. The Americas is expected to dominate the market throughout the period 2019-2023.