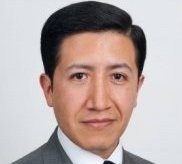 Gooch & Housego has announced the appointment of Yahvé Rosales as Chief Commercial Officer.
In this role, he will report to the CEO, Mark Webster, and will be part of the G&H Executive Committee. Rosales will be responsible for all commercial activities across the Group.
G&H commented that Rosales brings significant international commercial leadership experience, having previously worked at some the major blue chip aerospace and defense companies (i.e., Airbus Group and Zodiac Aerospace), where he held various senior management responsibilities in the UK, France and Latin America.
Rosales graduated in aeronautical engineering from the IPN in Mexico and also has an Aerospace MBA degree obtained from the Toulouse Business School in France. He is a recipient of a FASIA Award from the French Aerospace Industries Association (GIFAS).
Rosales is a dual national, having been born in Mexico and later nationalized French. He is also trilingual (English, French and Spanish).