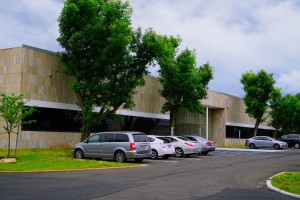 HORIBA Scientific, a specialist in Raman, fluorescence, elemental analysis, forensics, GDS, ICP, particle characterization, ellipsometry, sulfur-in-oil, water quality, SPRi and XRF instrumentation and solutions, announced that it has moved to a new location in Piscataway, New Jersey (US).
HORIBA's continued growth necessitated the decision to move from its Edison, New Jersey location, where it had been located for over 50 years.
The new location in Piscataway, New Jersey, was selected for a multitude of reasons: Proximity to major freeways, major customers in pharmaceutical, academic and technology industries including Rutgers, the State University of New Jersey, and major metropolitan areas including New York City and Philadelphia. The new facility comprises 132,000 square feet of office, engineering, manufacturing, laboratory and cleanroom spaces, approximately double our previous facility size. Over 6,400 square feet of new applications labs showcase HORIBA Scientific's product line and can be used for applications training, method development, and product demonstrations.
Following the HORIBA global design scheme, the new facility is an open-office format with bright, natural light, open communication spaces, informal work areas and numerous conference rooms, allowing employees to meet informally as well as more formally, including global videoconferences.
The laboratories are grouped into four main applications areas, each specializing in the sample preparation, analysis and data reporting as appropriate for those techniques and their unique requirements. They include Earth Science, Life Science, Materials Science and Industrial Science. Each is fully equipped with core instruments from various product lines that exemplify the techniques and measurements relevant to the application space. They are used to perform sales demos, training, customer support, engineering validation and basic research. Training centers, adjacent to the laboratories, are available for customer training as well as service training for our global network of affiliates and distributors. They are outfitted with workstations, WiFi and videoconference capabilities.
The OEM facility is now located in the same building as the main office. In the past, it was located in a separate facility, several blocks away from the main facility, making communication and material movements inefficient. These areas have dedicated R&D and manufacturing space, including several cleanrooms [Class 100K, 10K and 1K] for different production requirements.