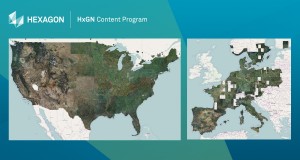 Hexagon's Geosystems division announced today the HxGN Content Program is making its aerial imagery library of the entire United States and Europe freely available to any government agencies and non-profit organizations managing the COVID-19 outbreak.
The orthorectified high-resolution aerial imagery can be used by first responders, healthcare departments and GIS professionals to assess the spread of the virus, visualize the scope of affected areas, plan coordination efforts, and improve responses. The imagery is also needed to create maps, spatial data products and geo-information for those responding to national emergencies. Hexagon will make the data available for 90 days through WMS/WMTS protocols directly into all GIS or enterprise application including Esri, MapInfo, and Global Mapper, not requiring any additional software.
For those wishing to stream the HxGN Content Program aerial imagery in support of COVID-19 response, please contact [email protected].
Since its inception in 2014, the HxGN Content Program has collected 8.3 million square miles (21.5 million square kilometres) of 1 foot (30 cm) resolution aerial data and 315,000 square miles (815,000 square kilometres) of 1/2 foot (15 cm) data in urban centers. The program follows rigorous acquisition and processing standards to offer the highest positional accuracy for applications such as asset management, public safety, utility mapping and insurance claims. For consistency across the imagery, every state is captured in the same season allowing to leverage the data organization-wide. The orthophotos are available as RGB and near-infrared imagery via streaming subscription or as a download. Derivate data products such as digital surface models (DSM) and stereo imagery are available upon request, and Hexagon will keep updating its offering based on consumer needs.