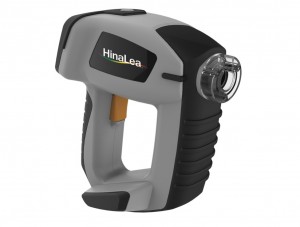 HinaLea Imaging, an international solutions provider of hyperspectral imaging technology, announced that the company will participate in the International Association of Spectral Imaging (IASIM) 2018 Conference, 17–20 June, held at the Washington Athletic Club in Seattle, Washington (US).
The biannual IASIM conference will gather speakers, contributors, attendees and exhibitors from areas covering all aspects of spectral imaging (microscopic, macroscopic, remote sensing) and a large variety of spectroscopic techniques. It will include three days of scientific sessions, with oral and poster presentations on spectral imaging research and applications.
HinaLea Imaging will exhibit and demonstrate the handheld Model 4100H, a high-precision camera with a built-in illumination source that captures high-resolution snap-shot images, yielding a spectrum at each pixel for the visible through near-IR (400–1000 nm) wavelength range in up to 550 bands. The portable Model 4100H can be used for nearly any application and features a fully programmable wavelength selection with fast data capture and no trade-off between spatial and spectral resolution.
In addition, HinaLea Imaging will give a brief presentation on its products and services; and share with the industry the development of their miniature Fabry-Pérot interferometer (FPI) based hyperspectral imaging technology in a poster presentation titled "Development of a Hand-Held High Resolution Hyperspectral Imaging Camera." This technology, which was originally developed to read the company's optically encoded particles, has been adapted to create the first high performance front staring true hyperspectral imaging camera in a handheld, self-contained, ultra-compact form factor.