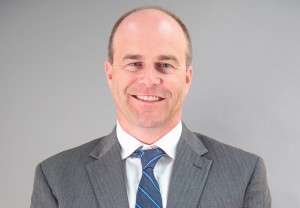 Jenoptik, a provider of high-performance optical systems and healthcare and industry solutions, has announced the appointment of Robin Swain as senior director of the Silicon Valley Application Center, effective immediately.
In Swain's new role, he will be responsible for developing and executing new business strategies to accelerate Jenoptik's growth as well as head up the Applications Center in Fremont, California (US).
Swain has a BSc in electrical and electronic engineering, a PhD in mechanical engineering, and an MBA in technology management. He has more than 29 years of experience in the photonics industry. Most recently, Swain served as General Manager of Integrated Solutions Business Unit at MKS Instruments and previously Senior Director of Engineering, Vice President of Engineering at Technical Solutions Group (now part of BAE Systems) and other roles at Newport (now part of MKS), Western Digital Corporation (now part of Hitachi) and Phase Metrics Corporation (now part of KLA-Tencor).