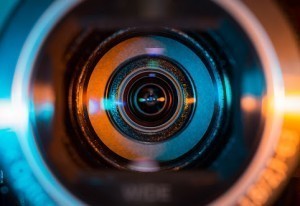 According to a recent report, The Global Machine Vision Market is expected to reach USD 14.0 billion by 2024 from an estimated USD 9.9 billion in 2019, at a CAGR of 7.1% from 2019 to 2024.
Top Leading Companies are Cognex Corporation, Basler, Teledyne DALSA, OMRON, Keyence, Datalogic, Edmund Optics, Allied Vision Technologies
The recent advancements in imaging technology such as deep learning software, liquid lens, vision processing unit, 360-degree camera, hyperspectral imaging, and hybrid image sensor and the growing demand for artificial intelligence play a significant role in the growth of the machine vision market. In addition, the growing trend of Industry 4.0 in emerging economies of the world is expected to propel the growth of the machine vision market during the forecast period.
The market penetration of smart camera-based machine vision systems as compared to the PC-based systems is likely to increase during the forecast period. Smart cameras are designed with open embedded processing technology which eliminates certain peripheral devices. They are cost-effective, compact, and flexible. Currently, the PC-based machine vision systems dominate the market, but this trend is expected to change with the advancements in smart camera technology and IoT, which can be easily integrated with smart cameras.
Among end-use industries, the food & packaging industry is expected to grow at the highest rate during the forecast period. Machine vision systems ensure error-free assembly by inspecting closure panels such as doors, hoods, lift gates, and tailgates, among other components. These systems help gauge the presence as well as diameters of the bearings to ensure that all systems are in place and there is no damage.