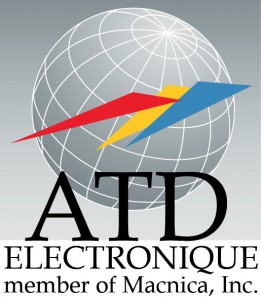 Macnica Inc., a value-added distributor and IP developer headquartered in Yokohama, Japan announced that it completed 100% acquisition of ATD Electronique based in Chatou, France. ATD specializes in electronic component distribution, especially of image sensors, optics and image processing integrated circuits and also in multimedia equipment with its IT department.
ATD has been servicing electronic system manufacturers across Europe since its inception in 1990, representing major suppliers such as Sony, ams, Lynred, Corning/Varioptic and etc. Its business has grown significantly in machine vision applications, particularly in the fields of production line inspection systems, robotics, scientific research equipment and security surveillance systems, of which European system developers have been leading the global market in technological advancement.
The founder and president of ATD, Antoine Hide, will continue in its top management position even after this transfer of ownership to Macnica. Mr. Hide said that joining the Macnica group will enable ATD to enhance its system level design support for imaging applications by offering additional advanced technology such as peripheral hardware and intellectual property developed and owned by Macnica along with image sensors and relevant
ATD and Macnica will actively demonstrate ATD's product portfolio in conjunction with Macnica's supporting imaging IP by joining upcoming trade shows by IBC in Amsterdam and Measurement World in Paris in September.