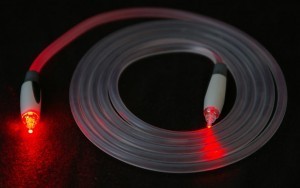 The Optical Fiber Communication Conference and Exhibition (OFC), a conference and exhibition for optical communications and networking professionals, is expected to continue its growth trajectory with more than 700 exhibitors from leading global companies and more than 15,000 attendees. OFC, being held 11-15 March at the San Diego Convention Center, California, USA, has increased in overall square footage by 44% and experienced a 21% growth in exhibitors and attendees in the last five years.
Further evidence of the optical communications industry's impact, OFC 2018 is expected to draw more than 15,000 industry professionals looking to hear the very latest on ground-breaking optical communications innovations, data-center connectivity, 5G network upgrades, and the application of artificial intelligence and machine learning in optical networks.
"Over the last few years, we have seen significant growth on the exhibit floor and this year's exhibits will expand to more than 350,000 square feet," explained Melissa Russell, Chief Industry Relations Officer, The Optical Society. "The last time OFC was in San Diego in 2010, we occupied one exhibit hall, this year we will fill the entire convention center."
According to market research firm Ovum, the optical networking and communications market grew 22% in the second quarter of 2017 and they forecast it to reach $16 billion this year. "OFC's number of exhibiting companies has experienced the most significant growth, up 21% in just the last five years. We are encouraged to see such healthy numbers in the market," Russell continued.
LightCounting Market Research also sees a continued growth trend in the market segment noting that "the total market for optical components and modules used in optical communications will grow at a compound annual growth rate of 10 percent over the five-year period to 2021."