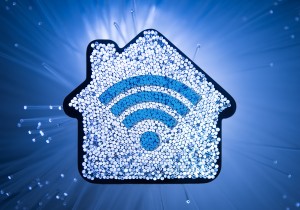 Over the last few years, household demand for high speed and hyper-efficient optical communications technology has continued to rise - and companies around the world continue to strive to keep up with expectations. One such company is Openreach, the largest UK optical infrastructure provider, which already delivers fibre based services to more than 27 million British homes and businesses. So, what recent trends has the company observed in the use of optical communications technologies in the home? What types of optical communications technologies are being installed? How fast are they? What's next on the horizon in terms of bandwidth requirements - and what is it going to take to get there from a technical perspective?
Fiber to the premises
As Kim Mears, Managing Director of Infrastructure Delivery at Openreach, explained, the company began by offering broadband service over copper lines - commonly called ADSL service - but has subsequently built out a large fibre network to serve many homes in the UK with what she describes as 'super fast speeds' greater than 24Mbps. In more recent times, Mears reveals that the company has also installed full fibre - or Fibre to the Premises (FTTP), capable of supporting speeds of 1Gbps - where the fibre 'runs directly from the telephone exchange to the home.'
It is certainly difficult to deny that demand for broadband speed is rising - matched by increasing delivery of data rates year on year. According to the latest 'Connected Nations' report from Ofcom - the UK's communications regulator the average download speed of active connections in the country rose to 44Mbit/s from 37Mbit/s in the previous year. According to Mears, the increased consumer use of broadband to stream HD and 4K video content on their TV and other devices is 'no doubt one factor driving this.'
"Our technology of choice for all new homes and businesses is FTTP. Since November 2016 any development with 30 or more properties will be built at no cost to the developer. A fibre - optical glass fibre in a protective sheath - runs from the telephone exchange to the premise, connected to Openreach equipment in the form of a optical termination point (ONT). The consumer connects their communication provider supplied router to this to access the internet," she says.
Bandwidth requirements
Earlier this year, Openreach announced ambitious plans to connect up to three million households in eight major UK cities - Birmingham, Bristol, Cardiff, Edinburgh, Leeds, Liverpool, London and Manchester - to FTTP by 2020, as part of its new Fibre First programme.
In addition to FTTP, the company has also committed to a major expansion of its cutting edge G.fast technology to some 17 locations across the UK, with a stated target of exceeding 10 million homes by 2020. The technology enables users to achieve very high speeds - up to 330Mbits - from the same copper pipes that were originally used for voice calls.
In Mears' view, the main challenge in rolling out fibre based optical communications equipment to homes is ensuring that there is adequate time to plan for the process. For her, this is particularly true because FTTP 'takes a long time to build' - and she reveals that this is the reason why, for the top 30 or so developers that build the majority of homes in the UK, Openreach has account managers that work with the company 'to plan their builds so that we have the right resource on hand to make sure new home owners have their broadband infrastructure in place when they move in.'
"We also have our people working on site to check the quality of the infrastructure being built to house the broadband links, so when we connect everything up we know it's going to work correctly," she said.
Looking ahead, Mears expects bandwidth requirements to continue to grow - and points out that this is the main reason that Openreach is planning to build a significant amount of infrastructure that will support ultrafast speeds over 100Mbps.
"Our FTTP technology supports speeds of up to 1Gbps today for consumers and small business," says Mears," she said.
"We also supply large businesses with Ethernet technology based on optical fibre. Over time we will be able to simply replace our electronic equipment to achieve higher speeds without having to replace the fibre," she added.
Box-Out: UK Digital Infrastructure Fund
The drive to expand Britain's fibre-based optical communications network received a further boost last year, when the UK government launched a £400 million Digital Infrastructure Investment Fund (DIIF) - which it hopes will 'unlock over £1 billion for full fibre broadband, and kick-start better broadband connections across the country.' Amongst other things, the new fund will support alternative network ISPs to deploy ultrafast broadband FTTH/P networks to an additional 2 million British premises.