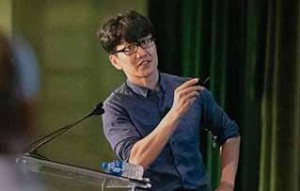 The Call for Papers is now open for the 2019 Optics + Photonics, taking place August 11 to 15 in San Diego, California (US). Abstracts are due January 30, 2019.
Follow these instructions to develop a successful abstract and accompanying manuscript for the conference and for publication in the Proceedings of SPIE in the SPIE Digital Library.
How to submit an abstract
1. Browse the conference program and select one conference that most closely matches the topics in your abstract. You may submit your abstract to only one conference.
2. Click "Submit an Abstract" from within the conference you've chosen, and you'll be prompted to sign in to your spie.org account to complete the submission wizard.
Organic photonics and electronics
Optical engineering & applications