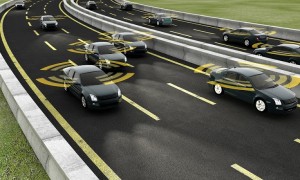 Oracle announced the availability of Oracle Autonomous Linux. Oracle Autonomous Linux, along with the new Oracle OS Management Service, is the first and only autonomous operating environment that eliminates complexity and human error to deliver unprecedented cost savings, security, and availability for customers.
Keeping systems patched and secure is one of the biggest ongoing challenges faced by IT today. Tasks can be tedious and error prone, and extremely difficult to manage in large-scale cloud environments. With Oracle Autonomous Linux, customers can rely on autonomous capabilities to help ensure their systems are secure and highly available to help prevent cyberattacks.
Deliver automatic, in-depth protection at all levels – 100 percent hands-off automatic security updates daily to the Linux kernel and key user space libraries. This requires no downtime along with protection from both external attacks and malicious internal users. Known Exploit Detection provides automated alerts if anyone attempts to exploit a vulnerability that has been patched by Oracle.
Provide always-on availability – Includes automated patching and upgrades while the system is running, eliminating unnecessary downtime for users and the system.
Oracle Autonomous Linux and Oracle OS Management Services are included with Oracle Premier Support at no extra charge with Oracle Cloud Infrastructure compute services. Combined with Oracle Cloud Infrastructure's other cost advantages, most Linux workload customers can expect to have 30-50 percent TCO savings versus both on-premise and other cloud vendors over five years.