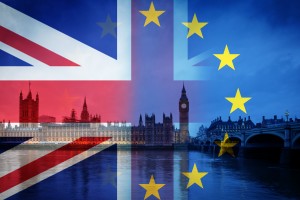 Unless your company is strongly relying on public funding from the EU, photonics companies in the UK will be largely unaffected by Brexit. This is because competitive photonics companies are naturally structured to operate in an international market, and only a minority quote prices exclusively in British Pounds.
Brexit is an opportunity for key photonic locations to attract UK companies...
In the medium term, to allow sufficient funding to ensure competitiveness through innovation, lobbying at the national level will become more critical in the UK compared to Europe in general. Brexit is an opportunity for key photonic locations such as Eindhoven, Berlin, and Lithuania to attract UK companies, and based on the EPIC survey following Brexit, 13.04% are considering to open a branch in mainland Europe.
Following the Brexit announcement on 24 June, EPIC received feedback from numerous members of the association. Emotions ran high for Brexit, strong words were used: shocked, disgusted, astonished, gobsmacked, angry and embarrassed. It is not surprising to hear such reactions as Brexit was a very close decision of 52% to 48%, not a unanimous decision—16.14 million people voted to remain with the European Union. EPIC is aware that there are a lot of photonics companies in Scotland where the majority was in favour of remaining part of the EU. An interesting statistic was that approximately 61% of voters that were in favour of Brexit were over 65 years old, an age of retirement and not the core of EPIC's membership. Brexit, therefore, is not a reflection of the views to the first approximation of EPIC member companies, but perhaps a populist trend that may have consequences on these photonics companies nonetheless.
Brexit brings immediate uncertainty
However, the major issue with Brexit is that it brings uncertainty. Tim Stokes, Managing Director at Hamamatsu Photonics in Hertfordshire, confirms what EPIC hears again and again: the immediate implications of Brexit are unclear. Stokes said, "Most companies have no clear idea what can be the full implications for their business, and it may take years to fully unravel whilst governments decide how to move forward to implement the separation."
There will be an adjustment period, but in the end, EPIC believes the industry will stabilize. On a related issue, other countries outside the EU, such as Switzerland and Israel, have remained highly competitive in the photonics industry. "The market will be rocky for a couple of months but it will bounce back and business as usual will continue," says industry veteran Michael Lebby, a British citizen based both in US and Europe.
Currency fluctuation
The main short term concern for companies affected by the UK's exit from the EU is currency fluctuation. Although the currency has dropped significantly over the past few days, it is expected to stabilize when the shock effect has worn down. For some UK companies that already sell in Euro, it may actually end up being a profitable deal. It is also worthwhile to note that several photonics companies based in the UK operate in Euro and US$. "Almost all of our income is in US dollars, we source our raw materials also in US dollars, so we have no currency effects. As we have very little sales or purchasing in the EU, we will have little direct issues due to British pound currency fluctuations," says Nick Martin, Managing Director of Advanced Fibreoptic Engineering in Witney.
For companies in receipt of grants in Euros, the fall of the pound means additional income in the short term. And there have been worse scenarios in the recent past like what happened in Switzerland, which is home to many successful photonics companies. The Swiss franc soared as much as 30% in chaotic trade after the Swiss central bank shockingly abandoned the cap on the currency's value against the Euro in January 2015. At the time, many worried that Swiss companies would struggle to maintain export levels.
Lastly, the photonics industry is clearly global. Only 6% of photonics companies source entirely in Europe. Only 7% of photonics companies sell exclusively in Europe. All other companies source and sell globally. Andrew Rickman, CEO of Rockley Photonics in Oxford, a company with operations in the US and Finland, said, "Our company is already set-up to operate on an international basis and I don't expect a long-term negative impact from Brexit."
Issues with customs, regulations and trade tariff barriers
Customs procedures for import and export in relation to EU countries may have to be adapted. European patent attorney Dr. Robert Harrison of the 24IP Law Group said that it will be "regrettable if additional tariff barriers are erected - this would affect photonics businesses selling out of and into the UK." Changes may be required in technology licensing contracts: the UK will no longer be covered by the EU regulations on technology transfer and this will need to be taken into account when setting up technology licensing partnerships. On the bright side, the UK would be able to negotiate its own free trade agreements with other countries and trade blocks. If the UK leaves the EU, it will no longer be bound by the State aid rules.
Intellectual property problems
The UK is a member of the European Patent Convention and this is independent of EU membership. It will take the UK at least two years to leave the EU and it is not yet known what arrangements may be put in place regarding future IP rights. According to Graham Crofts, European Patent Attorney and Senior Associate of Gill Jennings & Every LLP, one of the major intellectual property initiatives that will be impacted by Brexit is the proposed European Unitary Patent and associated Unified Patent Court, which may no longer go ahead with the news that the UK is leaving the EU. Crofts stated further that, "In connection with this, we were on the cusp of achieving a European Unitary Patent (covering most EU countries) and an associated court system after 40 years of trying, but that project may now be threatened."
Funding and investment concerns
The major questions, which offer the opportunity to lobby, is to ensure that UK-based R&D funding will be sufficient to compensate for EU funding or other measures be put in place to ensure competitiveness through innovation. There is a high potential for the volatility of the economy to affect investment levels and this may adversely impact SMEs start-ups and other photonics companies that need injections of capital to grow their businesses.
The UK, like most European states, has invested significant time and resources influencing the European agenda. UK companies that were eagerly waiting to apply to European-specific calls addressing their areas of expertise may well be limited to domestic government support and not pan-European support as in Horizon 2020. This means that more attention needs to be placed on advocating and lobbying Westminster. And that the UK Photonics Leadership Group that is already working on its strategy needs to ensure to a higher degree now that UK companies remain globally competitive through innovation, which is fuelled by public support. The UK represents 15% of EPIC's membership and we are ready to provide support for British photonics companies working hard to achieve UK government support in photonics.
Will UK companies and universities still have the same access to research and manufacturing infrastructures programmes post Brexit? Will these places be able to attract EU staff like today? Will the staff be allowed to stay in their respective new countries once Brexit is finalized? These are tough questions that need to be thought through carefully in the coming weeks by the politicians. If EPIC can play a role – please contact us. Currently, it is unclear how the EU funding will be handled but EPIC believes that the EU research funding will not be impacted in the short term as the UK will remain a member until after formal exit negotiation. However, there might be reluctance to include UK members in consortia until negotiation with the EU starts making clear which route the UK is going to take.
Localization
Based on the results of the survey that EPIC launched on 24 June 2016, 13,04% of photonic UK companies are considering to open a branch office in Europe. If US-based or Asian companies will be more reluctant to open their European branch in the UK rather than somewhere else is unclear.
Effects on employment
How will law for flexibility, corporate and personal taxes evolve for the UK? Will it become harder for the UK to attract European nationals? Will it add another layer of bureaucracy to obtain residence permits and what status will be granted to accompanying partners? Currently about 20% of employees in photonics companies in the UK are European nationals based on EPIC's findings. Recruiting staff from non-EU countries is very bureaucratic and unless these rules are made simpler, the attraction of skilled staff will be more difficult and could have an impact on the industry, with shortage of skilled and trained people often being quoted as problematic for the industry.
Hope amidst uncertainty
As long as the UK remains an important market for the photonics industry, companies will make efforts to supply the market. Therefore, we must hope that key markets, such as medical, aeronautics, oil and gas, will remain strong in the UK. Industry is used to dealing with regulatory and administrative hurdles and the general uncertainties of being in business. Leaders aren't so much worried about the Brexit impact on their business, but rather upset about the overall political and economic repercussions across Europe of the UK's decision of which many are in disagreement.
Written by Carlos Lee, Director General, EPIC – European Photonics Industry Consortium