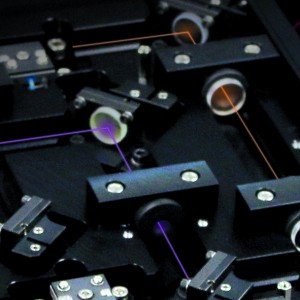 From January 27 to February 1, PicoQuant showcases at the Photonics West in San Francisco its latest innovations in picosecond pulsed diode lasers, in single photon counting, as well as in microscopy and spectroscopy applications. The highlights at this exhibition include the high power pulsed laser "VisIR/VisUV" platform with the new wavelengths 266, 280, 295, 532, 560 and 590 nm as well as the new Quantum Correlation Analysis Software "QuCoa".
PicoQuant will be exhibiting in booths #306 or #4853/4859.
Presentations in the field of Single Molecule Spectroscopy and Superresolution Imaging at the conference session BO503 are sponsored by PicoQuant. In this session, Nobel prize winner Stefan Hell will hold a talk focused on his most recent research.
PicoQuant specializes in optoelectronics. The company, based in the science and technology park of Berlin-Adlershof, Germany, has a product portfolio that encompasses picosecond pulsed diode lasers and LEDs, photon counting instrumentation, fluorescence lifetime spectrometers, FLIM and FCS upgrade kits for laser scanning microscopes as well as time-resolved confocal and super-resolution microscopes.