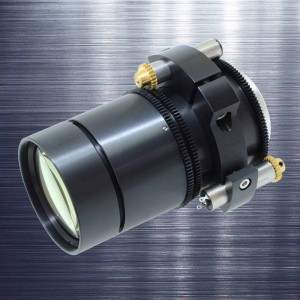 The Model 357 range of Non-Browning zoom lenses from Resolve Optics has been designed for nuclear systems integrators to improve the performance of their radiation tolerant monitoring systems.
The nuclear industry worldwide is investing billions of pounds to deliver new capabilities, maintain existing equipment and manage the challenges associated with legacy waste, through delivery of technologically complex projects. New and improved camera and sensor systems are vital to safely monitor operational nuclear plants and to oversee nuclear waste reprocessing operations.
Offering true high definition (HD) quality images, over a 10x zoom range, the Model 357 lens range is available in a range of formats (1/3-inch, 2/3-inch, motorised) that provide an unmatched high performance imaging solution that can be used with most radiation tolerant cameras and sensors.
The non-browning glass used in Model 357 lenses is proven to withstand long-term exposure to radiation up to a dose of 100,000,000 radians and temperatures to 55°C without discoloration. Design optimised - each Model 357 lens provides high image resolution and minimum geometric distortion from 400 to 770 nm, and can image objects from 800 mm to infinity without using add-on adapters. When focused at infinity, the lens achieves high image resolution on axis at full aperture throughout the zoom range without refocusing. Incorporating next generation non-browning glass enables Model 357 zoom lenses to produce clear sharp images free of the strong yellow tint that has traditionally been a limiting issue when using radiation resistant lenses on colour sensors.
Drawing upon approaching 30 years experience - Resolve Optics has built a strong reputation for specialist lens design and manufacture of smaller production quantities of radiation-resistant (non-browning) lenses and optical products on time to strict quality and target price guidelines.