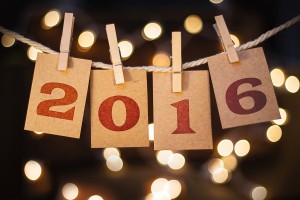 The year of 2015 was the International Year of Light and Light-Based Technologies, celebrating these important technologies and their applications to people around the world. Light-based technologies are everywhere, and Novus Light has covered the many important research advances, product releases and the people behind them. The following are the seven light technologies trends that are leading us into 2016...
Optical sensing
The global market for optical sensors is expected to more than triple in value in the next five years, driven by chemical sensing, aerospace and defense applications. According to a recent report from BCC Research, market drivers are miniaturization and improved communication capabilities, which enables the integration of optical sensors into devices without compromising other functionalities.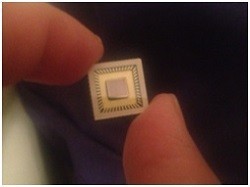 Optical sensors are also used in chemical sensing in light vehicles where they're used as universal exhaust gas oxygen (UEGO) sensors for better fuel efficiency and performance.
Miniaturization
Taken proven technologies and shrinking them down broadens their use in areas such as materials processing, imaging, diagnostics, biophotonics and more. This is such a trend that a new trade fair and congress on Micro Photonics has been announced. Fisba announced micro-sized optical components including miniaturized cameras, lighting and imaging, all aimed at the medical device market. Precision Optics, OmniVision and Fujikura developed an ultra-small camera module for integration in medical devices. Ross Optical announced custom micro optics down to 1.0 mm in diameter for use in compact, portable and disposable optical devices.
Automation and robotics
The future looks bright for all the technologies that make up the automation industry. According to a study by Boston Consulting Group, 72% of executives at US manufacturing firms with sales of at least $1 billion say they plan to invest in additional automation or advanced manufacturing technologies in the next five years. The Global Factory Automation & Industrial Controls market is expected to grow more than 7% in the next four years, according to a recent report by Mordor Intelligence.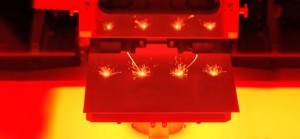 Automation is used heavily in the food industry, where price competition and efficiencies are paramount, and it is found in photovoltaic manufacturing, where it helps cut costs and reduce waste.
Autonomous machines will eventually be capable of performing many of the functions currently performed by human beings. Just as industrial robots have replaced many of the repetitive tasks involved in automotive assembly, this new breed of robotic systems will be capable of far more sophisticated tasks. Robotic harvesters and self-driving cars are two examples of autonomous systems. To do so, these robots will need to be fitted out with sensors such as imagers and lasers in order for them to navigate their environment and to identify key features in their surroundings. Companies that supply products for autonomous machines as well as automated manufacturing systems will be under increased pressure to lower prices, broaden their product ranges, or to technically differentiate their products from their competition. As products such as lasers and cameras become more affordable, they will, in turn, enable OEMs to lower the cost of the automated systems that they build.
Laser application
Lasers have been around for a long time, but their use is increasing in a wide range of fields from manufacturing, to medical to the makerspace movement. A relatively new field is the cutting, drilling and welding of plastics for medical use. For this, new laser types with wavelength 1950nm are being brought to market and optics to manipulate the beam to the workpiece are following rapidly.
C02 laser systems are in demand because they are highly precise and efficient, while they also provide benefits such as treatment of skin imperfections including pigmentation, removal of moles, birthmarks, sundamaged skin, and precancerous spots.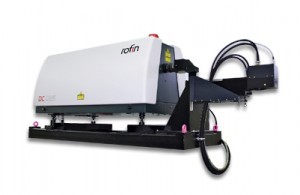 Thus, analysts expect to see a steady increase in the market for C02 lasers of just over 5% a year through 2019.
Another field is ultrashort laser pulses (pico- and femtosecond). Although these lasers have been in the news for a few years, the industry is now gaining confidence and focusing on materials that formerly could not be laser treated.
Cameras, Imaging and Vision
Vision standards have been bandied about perhaps this year more than any other, as engineers work to refine the standards for next-generation vision systems. CoaxPress, GigE Vision, Camera Link, Camera Link HS, USB3 Vision and GenICam were all discussed in great detail at the Vision Standards meeting in May in London.
Earlier this year, Sony made the significant announcement that it would cease production of its CCD imaging sensors, instead concentrating on CMOS.

Since then numerous camera manufacturers have released models with the latest Sony CMOS sensor. JAI, for example, introduced multi-chip
CMOS cameras in which a complex beamsplitter prism is splitting the incoming beam over the RGB (and NIR as an option) color ranges. The traditional on-chip solution has these RGB filters in a mosaic pattern, so the color channels never exactly overlap.
In application, vision technologies often go hand in hand with automation and a great example is recycling system developed by Refind Technologies that is using vision in a new system that sorts electronic waste
Optogenetics
As its name implies, optogenetics is the pairing of optics with genetics (the study of genes and heredity). Gero Miesenböck was the first to insert a light-controlled on/off switch into brain cells; work for which he was recently awarded the Heinrich Wieland Prize for what was hailed as the "breakthrough of the decade."
Optogenetics has implications in many areas including in restoring vision. RetroSense Therapeutics was recently awarded $6 million in financing to move vision research forward. And companies such as Siskiyou and Coherent have developed laser tools designed specifically for use in optogenetic research.
Lighting
Implementing lighting systems can actually reduce our carbon footprint.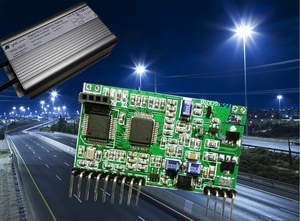 Especially when municipalities implement cloud-based systems that transform street lighting into energy-aware, remotely managed and monitored networks such as that from GridComm.
Another trend street lighting with LEDs is to power them with solar energy. ClearWorld teamed with MiaSolé on an LED lig
hting system called RetroFlex. The RetroFlex light poles harness solar energy, but the system also supports wireless monitoring for faults as well as wireless programming of capabilities such as dimming. The system can also include batteries so street lighting can be powered off-grid for up to eight days with a full charge.
In automotive lighting, several advances are driving growth in the automotive lighting market---forecase to grow 10.8% to $28 billion this year. Key drivers include:
Drop in prices
Substantial advances in technology including laser LEDs and OLEDs
Increased use of adaptive front lighting systems
Advances and increased use of the Adaptive Driving Beam (ADB)
LEDs, now affordable, are mainstream consumables. They can be purchased in local stores in different configurations, and with a range of temperatures. As consumers rejected odd shaped bulbs (such as the CFL), manufacturers are making LEDs in traditional forms. Some are now making LED bulbs that look like they have a filament, which is just a string of LEDs. In the next few years, expect further innovation in not only LED technology but in lighting design and application.
Stepping lightly into 2016
Novus Light has identified seven leading trends of 2015: optical sensing; miniaturization; automation and robotics; application of lasers; cameras, imaging and vision; optogenetics; and lighting. We will continue to follow developments in these areas and more as we step lightly in 2016.
Written by Anne Fischer, Managing Editor, Novus Light Technologies Today