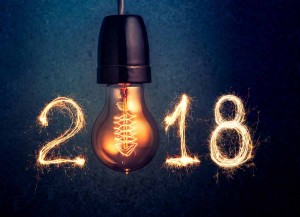 This has been an important year in the development of light technologies, and among the advancements, Novus Light has spotted seven clear trends that will continue into 2018 and beyond.
A recent report forecast that the overall photonics market is projected to grow at a compound annual growth rate (CAGR) of just over 8% through 2022. The growth is attributed to demand from applications that serve a range of industries from healthcare to automotive to entertainment to communications to defense and security and more. Light technologies are the backbone of the applications that serve these important industries. Here we identify six significant and growing trends driven by light technologies:
Machine vision
The global machine vision market is expected to reach nearly $20 billion by 2025, with a CAGR of 8.5%. Smart manufacturing and the increased use of vision-based robotics is fueling this growth.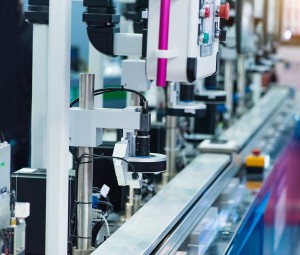 Machine vision
Substantial growth (over 10%) will take place in the Asia Pacific region, with the European market also holding steady with a market forecast of $4.47 billion by 2025. The leading industrial sectors that are embracing machine vision applications are automotive, agricultural, pharmaceutical, surveillance, traffic, packaging, and food & beverage. One way that machine vision is used is in an integrated automation solution in the context of the smart factory and Internet of Things, such as in the application described in Logistics 4.0 Enhanced by Image Processing.
Embedded vision
Many component manufacturers in the vision marketplace who have traditionally targeted OEMs building machines for quality control and tracking purposes in the manufacturing industry with PC-based hardware and software solutions are now also considering how to target their camera, processor and software offerings to the embedded systems marketplace.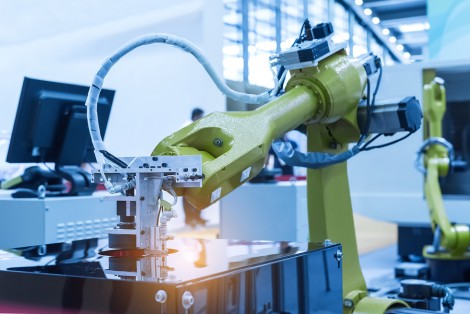 Embedded vision in a robotic application
Dedicated to performing highly specific functions, these systems are typically manufactured in higher volume than traditional machine vision systems that tend to be custom built to perform a specific task. The embedded systems market itself is expected to grow at a CAGR of 4.05% between 2017 and 2023. Many vision systems will undoubtedly be incorporated into such systems, in areas as diverse as automobiles, wearable devices and healthcare equipment. The result should see the embedded vision market grow equally as rapidly. For real-world applications of embedded vision systems, read Embedded Vision Systems Target Automotive Applications.
Autonomous vehicles
The autonomous vehicle market is forecast to have a CAGR of nearly 40% through 2027, with North America holding the greatest market share, followed by Europe, China, India and Japan. The opportunities are broad for photonic technologies such as vision systems and lidar sensing that bring the autonomy to autonomous driving.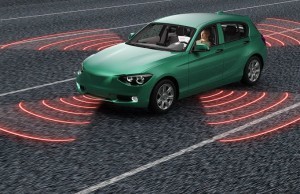 Autonomous vehicle
An example is Hella and NXP's development of an open vision advanced driver assistant system (ADAS) camera-based platform that will enable even more complex automated driving functions, such as vehicle localization and pixelwise classification, to be developed.
Adaptive optics
Adaptive optics(AO) is used in astronomical telescopes and laser communication systems to improve their performance by reducing wavefront distortions. According to a recent report, the adaptive market is expected to be worth over $2.1 million by 2023, growing at a CAGR of over 40%.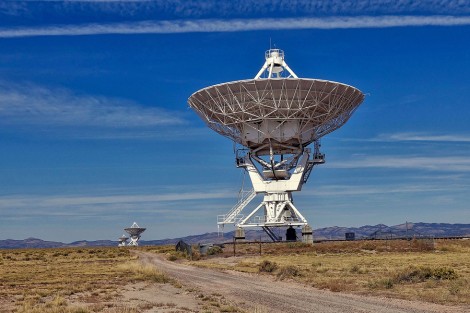 Adaptive optics in Very Large Telescope
Wavefront sensors hold the greatest market share, but the market for the consumer industry is expected to grow at the highest rate. AO technology can be found in head-up displays, camera lenses and other imaging applications. A real-world implementation of adaptive optics is described in How Lasers Help to Observe the Universe, in which rapid wavefront distortions are corrected using AO systems built into extremely large telescopes.
Lighting
Lighting is estimated to consume about one-fifth of total energy production. With an increased demand for lighting sources throughout the world, coupled with the demand to reduce energy use, incandescent bulbs are being replaced by compact fluorescents (CFL) and light emitting diodes (LED).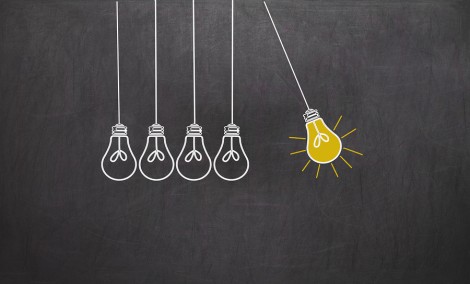 Lighting
Technavio forecasts that LEDs will account for 75% of total market share by 2020. Strong and growing market segments include smart lighting, automotive and horticultural. Horticultural lighting alone is forecast to grow at about 25% annually through 2021. Intertek identified this as a trend significant enough to merit the launch of the Horticultural Lighting Certificate Program to ensure that "grow lights" meet specific performance and safety standards.
Medical imaging
The medical imaging market is huge and growing, encompassing modalities from CT scans to MRIs to PET scans, ultrasounds and more. The preclinical imaging market is forecast to grow by more than 8% through 2024; the medical camera market is also forecast to grow at more than 8% through 2021.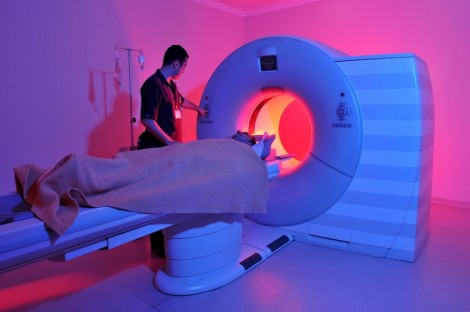 Medical imaging
Geographically, North America holds the largest share of the market with Asia witnessing the largest growth. Medical imaging is being used by hospitals, diagnostic centers, research institutes, specialty care clinics and ambulatory surgery centers. The Role of Light in Cancer Diagnostics & Treatment offers examples of real-world use of several different imaging modalities in the fight against cancer.
Displays
From tiny smartphones to huge video billboards, displays are everywhere and part of our everyday lives. The global outdoor display market is expected to grow at a CAGR of nearly 22% through 2023. These LED displays are programmed to display multimedia graphics such as advertisements, promotions, scoreboards and traffic signs. The rugged display market is forecast to grow at nearly 6% through 2023. These are found in smartphones and handheld computers and in mission-critical displays used in vehicles, airplanes, industry and more.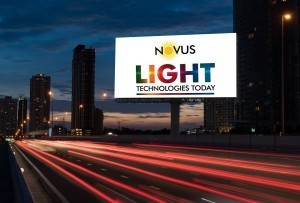 Displays
The large-format display market is projected to exhibit a CAGR of nearly 8% through 2027. These are defined as screens from 32" to 80" and up. Regionally North America is the largest market, with West Europe coming in second. By type, the touchscreen segment will experience the highest growth (9.4%) in the forecast period. The head-up display market is strong and is expected to grow over 24% CAGR through 2022. Widely used in defense and aviation, now these displays are used in augmented reality as well as in luxury vehicles.
Written by Anne Fischer, Managing Editor, Novus Light Technologies Today