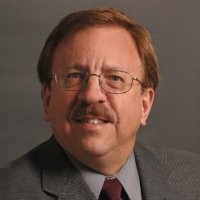 SPIE, the international society for optics and photonics, promotes 73 members to Fellow of the Society this year. They are honored for their technical achievement, for their service to the general optics community, and to SPIE in particular.
Fellows are Members of distinction who have made significant scientific and technical contributions in the multidisciplinary fields of optics, photonics, and imaging. More than 1300 SPIE members have become Fellows since the Society's inception in 1955.
2017 chair of the Fellows Committee, Jeffery Puschell, says he is amazed by the contributions of the incoming fellows and is honored to be associated with them through the program.
New Fellows are recognized at SPIE meetings of their choice throughout the year. The first group will be awarded at a luncheon at Photonics West, featuring a presentation from Nobel laureate and SPIE Fellow WE Moerner. Other events are scheduled for medical imaging, advanced lithography, smart structures and non-destructive evaluation, defense and commercial sensing, photonics Europe, astronomical telescopes and instrumentation, and optics and photonics.
The list with photos of the 2018 SPIE Fellows is available online, along with a list of all SPIE Fellows, nomination criteria, and the SPIE Fellows nomination form.