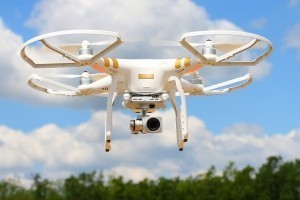 TDK Corporation announces the newest additions to the InvenSense CORONA premium motion sensor product family, the world's only 6-axis IMUs optimized for the most demanding optical and computational image stabilization requirements.
The new InvenSense ICM-42622 6-axis IMU excels in OIS and CIS applications due to its industry-leading sensor performance and features:
Up to 40% lower noise enables more accurate motion sensing,
Up to 65% lower bias drift when subjected to temperature changes,
4x higher sample rate for precise correlation of device motion and camera shutter,
Unique sample synchronization with the host processor to eliminate timing errors.
The new ICM-42622 motion sensor enables improved high-dynamic-range photography and burst imaging, which require the combining and post-processing of multiple raw pixel maps. Detecting the slightest shifts among raw pixel maps that are captured at different times is essential for fast and flawless combining of these maps. Only the precise measurement of the pixel shift between successive frames can accelerate the subsequent burst image processing to the point where it can provide real-time images without noticeable delay.
Main applications:
Premium smartphones
Digital SLR (DSLR) cameras
High accuracy robotics
Drones
Precision IoT devices such as wearables and fitness trackers
Key features and benefits:
Lowest gyroscope and accelerometer noise, fundamental for true 4-axis OIS
Highest gyroscope temperature stability, critical to maintain precise image stabilization
Fastest sampling capability to support motion correction during rolling-shutter operation
The only motion sensor that can synchronize samples to eliminate critical timing errors
In addition, the unparalleled measurement accuracy and drift stability of the ICM-42622 enables optical image stabilization that is twice as precise as the performance which competing motion sensors can support. The ICM-42622 performance thereby effectively doubles the exposure time during low-light photography, providing the equivalent of one aperture stop, which raises smartphone camera image quality to that of DSLR cameras.
InvenSense, a TDK group company, will be at CES 2019, showcasing the CORONA sensor product line, along with additional innovative sensor solutions, in Booth #30306, Las Vegas Convention Center, South Hall 3, January 8-11, Las Vegas, Nev.