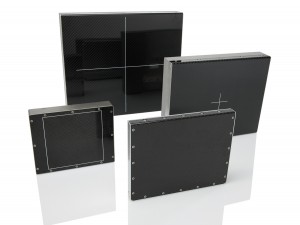 Teledyne DALSA, a Teledyne Technologies company and specialist in digital X-Ray image sensing, will display its entire Xineos family of dynamic CMOS flat X-Ray detectors at RSNA 2017, November 26 to December 1, at McCormick Place in Chicago.
The Xineos family represents the industry's largest and most innovative portfolio of CMOS flat detectors for diagnostic and interventional imaging like breast tomosynthesis, orthopedics, vascular and cardiology surgery. The entire selection will be on display in South Hall A, booth #4165.
Teledyne DALSA's advanced CMOS X-Ray detectors serve as the industry benchmark for superior lag-free, real time imaging at reduced dose levels. Their high-temperature stability simplifies detector-to-system integration and improves clinical workflow because of fewer system calibrations; reducing downtime, and delivering cost savings.
Overall, Xineos detectors enable earlier diagnosis of medical anomalies, increasing the opportunity for early intervention, patient recovery, and reduced treatment costs.
The following are featured in the Teledyne DALSA booth:
Xineos-2329 – low noise dynamic image capture at 49.5µm pixel pitch for superior resolution for breast tomosynthesis and mammography screening procedures.
Xineos-2222HS and Xineos-3030HS – 9"and 12" equivalent detectors with 152µm pixel size and switchable saturation dose designed for low dose real time surgical and cardio vascular procedures.
Xineos-2022HR and Xineos-3030HR – 9" and 12" high-resolution detectors with 99µm pixel pitch for advanced clinical and scientific applications.
Xineos-1515 – 6" equivalent high resolution detector with 99 pixel pitch, featuring embedded real-time image processing and seamless switchable saturation dose modes.
Xineos-1511 – new medium size detector featuring 99µm pixel size, offering excellent low dose diagnostic image quality.
Xineos-1501 and Xineos-2301 – new ultrafast scanning detectors with 99µm pixel pitch.
Where:
RSNA 2017
McCormick Place
Chicago, Illinois, USA
Booth 4165
When:
November 26 – December 1