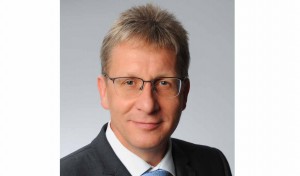 Thomas Polzer has been appointed the new Managing Director Operations at the Berliner Glas Group. He strengthens the previous management team consisting of Dr. Andreas Nitze and David Schwem. Thomas Polzer is responsible for Operations and, together with the two existing managing directors, he will take responsibility for the company's success and the further growth of its market position.
Thomas Polzer has many years of extensive experience in global operations management from his previous work in the optical, opto-electronic, and semiconductor industries at various locations both in Germany and around the world. He holds an MBA in corporate management in addition to a mechanical engineering degree.
The Berliner Glas Group specializes in optical key components, assemblies and systems, high-quality refined technical glass as well as glass touch assemblies. With more than 1,500 employees, the Berliner Glas Group develops, produces and integrates optics, mechanics and electronics into innovative system solutions for its customers. As OEM partners from concept to volume production, the Berliner Glas Group companies serve innovative customers in various market segments – semiconductor industry, laser and space technology, medical technology, metrology and the display industry.