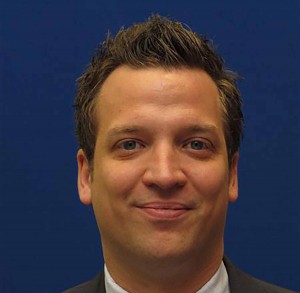 Tobias Kuehnle will become the Managing Director of TRUMPF Canada, effective April 1, 2018. Mr. Kuehnle succeeds Stefan Fickenscher, who became the Sales Director of the Machine Tool division in the United States at TRUMPF Inc., on January 1, 2018. Mr. Fickenscher will act as interim Managing Director of TRUMPF Canada until Mr. Kuehnle assumes the position. Both will report directly to Burke Doar, Senior Vice President of TRUMPF Inc.
Mr. Kuehnle joined TRUMPF GmbH + Co KG more than a decade ago in 2006. He began his career in the service department, holding three additional positions before becoming the Head of Spare Parts in 2014. In 2015, Mr. Kuehnle became the Head of Global Services Sales and in July 2017, he took on the role as Head of Product Management and Sales Support Services. He studied economics at the University of Augsburg in Germany.
In his new role as Managing Director, Mr. Kuehnle will be responsible for the day-to-day operations of TRUMPF Canada, including machine tool and laser sales, TruServices and technical service in the Mississauga, Ontario location.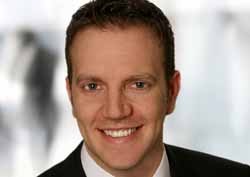 Stefan Fickenscher
In Mr. Fickenscher's new position, he will lead all sales activities and oversee the sales team for Machine Tools in the United States. Mr. Fickenscher became the Managing Director of TRUMPF Canada in 2015. He joined TRUMPF in 2002 as an International Project Manager of 2D lasers. He held two additional positions at TRUMPF in Germany before transferring to TRUMPF Inc. in Farmington, Connecticut (US), in 2011, as the Product Manager of the TruLaser product group.