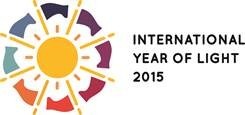 The United Nations General Assembly has proclaimed 2015 as the International Year of Light and Light-based Technologies (IYL2015).
Championed by scientific organizations around the world including SPIE, the international society for optics and photonics, IYL2015 will promote improved public and political understanding of the central role of light in the modern world and celebrate significant scientific anniversaries occurring in 2015.
In proclaiming an International Year focusing on the topic of light science and its applications, the United Nations has recognized the importance of raising global awareness of how light-based technologies promote sustainable development and provide solutions to global challenges in energy, education, agriculture and health, organizers said.
The IYL2015 resolution was submitted to the United Nations Second Committee on 6 November 2013 by the nation of Mexico, with delegates from Mexico and New Zealand speaking in support, and co-sponsorship from 35 countries (see the full list in the IYL2015 proclamation announcement).
Endorsed by numerous international scientific organizations and the International Council for Science, IYL2015 will be administered by an international steering committee in collaboration with the UNESCO International Basic Sciences Programme and a Secretariat at The Abdus Salam International Centre for Theoretical Physics.
Founding Scientific Sponsors of IYL2015 are the European Physical Society; SPIE, the international society for optics and photonics; The Optical Society; the IEEE Photonics Society; the American Physical Society; and the lightsources.org international network.
Support during the construction phase of the project came from the African Physical Society, Ghana Academy of Arts and Sciences, International Commission for Optics, International Union for Pure and Applied Physics, Russian Academy of Sciences, New Zealand Institute of Physics and Royal Society of New Zealand, National Autonomous University of Mexico, and many other groups and individuals.
See also "International Year of Light Proposed by United Nations."