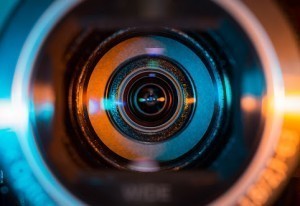 The Global Vision Sensor Market was valued at USD 2.3 Billion in 2018 and is projected to reach USD 5.7 Billion by 2026, growing at a CAGR of 11.7% from 2019 to 2026 in a recent report by Verified Market Research. Vision sensors are the systems that consist of the display, interface, video camera, and the computer processor to automate industrial processes. The vision sensors are generally used to determine the orientation, presence, and accuracy of the parts with the help of image captured by the camera. In other words, this system is widely used for a pass or fail decisions, measurement, and other observable characteristics related to product quality. Vision sensors are used in industrial plants to maintain product quality. These sensors also find applications in the food and packaging industry as this sector invests heavily in machine vision solutions to optimize process flow and reduce waste by removing non-saleable products.
Top Companies in the Global Vision Sensor Market Research Report:
Keyence Corporation, IFM Electronic GmhH, Hans Turck GmhH & Co. Kg, Cognex Corporation, Balluff GmhH., Baumer Holding AG, Leuze Electronic GmhH + Co Kg., Pepperl+Fuchs GmhH, Sick AG, and Teledyne Technologies.
Growing electronics and semiconductor industries, coupled with significant demand for electronics from consumers are the key factors booming the growth of the vision sensors market. The high demand for vision sensors for the usage for part detection as well as measurement in the automotive industry is another major key factor expected to propel the market growth. Moreover, high product innovation in vision sensors such as working capabilities in harsh conditions as well as 3D vision sensors from key players and rapidly growing advanced automation technology, expanding the automotive industry are also expected to fuel the market growth.