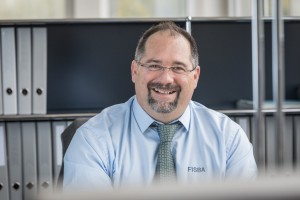 FISBA, a custom photonics solution provider headquartered in Switzerland, has promoted Wallace Latimer to its vice president of US Sales and Marketing at its wholly owned subsidiary in the US.
Latimer will be responsible for FISBA's overall sales and marketing in the US, with his leadership aiming to shape the future of the company's presence in the US market. He brings more than 25 years of sales and operations experience to the position and holds a bachelor's degree in optical engineering from the University of Arizona and an MBA from Drexel University.
Latimer joined FISBA in 2016 as sales director for customized optical systems. He has held multiple senior-level sales roles with global leaders in optics and laser systems.