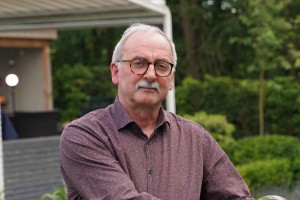 The European Photonics Industry Consortium (EPIC) announced that its 2020 EPIC Industry award winner for the best CEO goes to Hans van den Vlekkert.
In the course of nearly 20 years, Hans has founded a series of successful photonics-related enterprises in Enschede, Eastern Netherlands. He recently stepped down as CEO of LioniX International, in order to take on a new role as Vice President of Strategic Business Development. So, his influence on our industry will continue. LioniX Internationa is a provider of customized microsystem solutions in scalable production volumes. It is the maker of photonic integrated circuits, customized MEMs and optofluidics.
The current COVID-19 pandemic has unfortunately postponed the EPIC AGM, where this award would normally have been given. But EPIC CTO, José Pozo, says that we did not want this important achievement to go unnoticed.
"As soon as we were able to travel again, we dropped by at Hans' beautiful house in the spectacular Twente countryside. We brought cameras with us to not only record the official ceremony, but also to understand the story of how to build a photonics business with global impact in the 21st century. Europe has the best photonics research. So, what needs to change so we also have the best photonics manufacturers?"
During the half-hour chat, Hans shared some unique insights on growing successful photonics enterprises, understanding the customer's, as well as building winning teams. The interview is packed with genuine lessons learned. We heard sharp, focused strategies which are excellent examples that others should follow.
Hans van den Vlekkert responded "This is a very nice surprise. I am very honoured. I would like to thank EPIC for their recognition of a lot of hard work over the last 20 years. Finally, we can say that photonics is recognized worldwide as an important technology to improve the world. I hope to meet you all soon in one of the EPIC meetings".
We have just published the interview on the EPIC YouTube Channel.