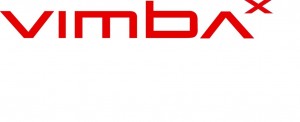 Allied Vision released a new version of its Software Development Kit Vimba. Vimba X stands for a new generation SDK. Now fully GenICam compliant, it has been updated to the newest standards and offers new innovative features and user-friendly widgets. Especially designed for full compatibility with the Alvium camera series it supports the full Alvium feature set.

In addition, also new features are available:
Vimba X comes with a new updated Vimba Viewer helping users to intuitively configure the camera, save their settings and load them in their own application. Graphical widgets ensure a quick start and access to the latest camera features. The compatibility of Vimba X with various operating systems makes its use very flexible. It runs on Windows 10 and 11, Linux, and Linux ARM (all 64-bit).

The architecture of Vimba X not only allows easy use on its own but can also connect to third-party software (such as Mathworks Matlab, MVTec Halcon, Matrox Imaging Library, Stemmer Common Vision Blox, etc.). GenICam-based software automatically detects the camera through Transport layers. Vimba X supports the most popular programming languages (C, C++, and Python) and can control all camera interfaces with the same Application Programming Interface (API).
Vimba X is available free of charge as download on Allied Vision's website.

Easy migration
For users wanting to migrate from Vimba to Vimba X the documentation contains a migration guide with useful tips. Moreover, Vimba X and Vimba can be installed on the same system to enable an easy migration.
Vimba X is mainly designed for the use with Alvium cameras. For all other Allied Vision camera series the use of Vimba 6 as the SDK of choice is still recommended.