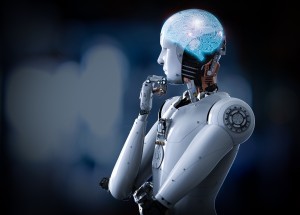 According to the report, Artifical Intelligence Chip Market, the global AI chip market was pegged at $6.64 billion in 2018 and is projected to attain $91.18 billion by 2025, registering a colossal CAGR of 45.2% during the forecast period.
Rise in demand for smart homes & smart cities, surge in investments in AI startups, and advent of quantum computing have boosted the growth of the global AI chip market. However, dearth of skilled workforce hampers the market growth. On the contrary, rapid adoption of AI chips in the emerging countries and development of smart robots are expected to create numerous opportunities in the near future.
GPU chips segment holds largest share
Based on chip type, the GPU chips segment held the largest share in 2018, accounting for around one-third of the market. This is due to the extensive use of these chips in both commercial & scientific applications and increased demand for non-graphic applications such as general-purpose computing and programming languages & tools. Moreover, GPU chips find applications in smartphones, personal computers, and fastest supercomputers across the European region and the U.S. On the other hand, the segment of other AI chips including Neuromorphic Processing Units (NPU) and Hybrid Chip is estimated to manifest the fastest CAGR of 54.7% during the study period, as these chips are at the nascent stage of development and are expected to be mainstream in the coming years.
Robotics process automation segment to witness fastest growth
The robotics process automation segment is projected to register the fastest CAGR of 49.9% through 2025, owing to attractive features of AI robots such as enhanced accuracy, low technical barriers, improved productivity & reliability, and consistency. Moreover, robotics process automation technology is applicable to processes that are generally routine, consistent, and prone to human error. However, the natural language processing segment dominated the market in 2018, contributing nearly one-third of the total revenue, owing to its wide range of applications such as chatbots that are designed to mimic human conversation.
The system-on-chip (SoC) segment dominated the market in 2018, garnering nearly three-fifths of the market, owing to its compact design, increased demand for smart & power-efficient electronic devices, and surge in adoption of IoT. On the contrary, the other technologies segment including package in package (PiP) and through-silicon via (TSV) is estimated to register the fastest CAGR of 55.5% during the forecast period, as PiP offers 3D integration along with exceptional performance suitable for AI applications. Moreover, TSV enables 2.5/3D package for high performance, low power consumption devices in mobile, wireless connectivity, and networking markets, which in turn, fuels the growth of the segment.