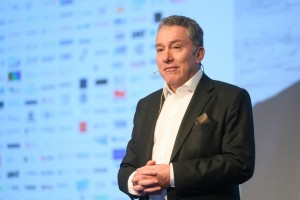 During the Annual General Meeting 2023 celebrated in Helsinki, Finland, the European Photonics Industry Consortium (EPIC) announced that Basil Garabet, CEO of NKT Photonics will be its new President, following Benno Oderkerk who served 6 years of the presidency with EPIC.
The EPIC team expresses their gratitude towards Benno Oderkerk for his dedication and guidance throughout the years. As per Carlos Lee, the Director General of EPIC, "Benno has been a reliable support in these years of strong expansion, guiding in strategic decisions and networking events such as the now famous EPIC Runs."
Benno Oderkerk initially joined EPIC as the Founder and CEO of AVANTES, and after selling the company, he shifted his focus to mentoring and continue connecting photonics companies. Benno shares, "Working with EPIC members and the Photonics Industry has been personally fulfilling, though it requires a lot of time and effort, the great moments we shared and the achievements we attained are priceless". EPIC is proud to welcome Basil Garabet as the new President.
Basil Garabet, the President and CEO of NKT Photonics, has been successfully leading the company since 2015. With 38 years of experience in Photonics, he has been a serial entrepreneur who has started, led, and turned around a number of international Photonics companies, including JK Lasers, EM4, Altitun, Melles Griot, and Lasertron. Basil is actively involved in promoting Photonics worldwide, particularly in new applications such as Quantum, and holds various honorary positions such as Board seats on EPIC, Bifrost Communication, and the Danish Quantum Community. He has an MSc in Lasers and Their Applications.
"I am honored to be appointed as the new president of EPIC," declared Basil Garabet. "As an organization, we have persevered through challenging times, and now, it is crucial that we forge new bridges to ensure that we can gather input from every voice."
NKT Photonics offers top-quality fiber lasers and photonic crystal fibers for various markets such as Medical & Life Science, Industrial, Aerospace & Defense, and Quantum & Nano Technology. They have a diverse product range that includes low noise fiber lasers, ultrafast lasers, supercontinuum white light lasers, and a broad selection of specialty fibers. With its headquarters located in Denmark, NKT Photonics provides sales and service globally.