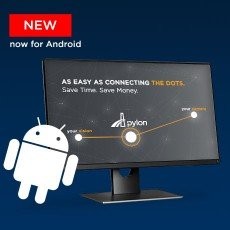 Basler now offers the pylon software for its ace, ace 2, dart, and pulse cameras for Android systems, enabling developers to explore new mobile applications with professional computer vision cameras. The Android operating system, which has established itself in the mobile device market, has so far received little support in the computer vision market. Many developers therefore resorted to common web cameras for mobile applications, which, however, cannot withstand industrial requirements. Compared to webcams, Basler cameras with pylon for Android offer excellent image quality and stability as well as extensive camera control options. Furthermore, customers can choose from a wide range of sensors.
"We enable our customers to use industry-proven Basler machine vision cameras on Android operating systems, even with Java. Android is not only used for tablets and smartphones, but also for embedded devices. The range of possible applications extends from industrial and medical devices to mobile apps, for example in medical technology, production inspection or vehicle monitoring.", emphasizes Tilmann Zuper, Product Manager for pylon at Basler. Concrete applications include skin screening devices for dermatology or inspection devices for vehicle return at car rental companies.
With the introduction of pylon for Android, Basler is expanding its role as a supplier of computer vision components, especially for the growing market for embedded vision and industrial mobile devices.