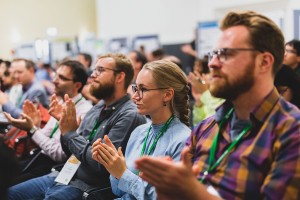 The 26th edition of the international workshop on "Single Molecule Spectroscopy and Super-resolution Microscopy" is planned to be held as an in-person event in Berlin, Germany from September 29 to October 1, 2021.
"After more than a year into the COViD-19 pandemic, there is a light at the end of the tunnel", says Rainer Erdmann, Managing Director of PicoQuant, "In many parts of the world, we see increasing numbers of vaccinated people and decreasing case numbers. Therefore, we want to take the chance to offer our community one of the first in-person meetings while following all necessary safety and health protocols."
The scientific program encompasses a series of invited and contributed presentations as well as a poster session with topics ranging from single-molecule biophysics and super-resolution with graphene energy transfer to super-resolution structured illumination microscopy via deep-learning algorithm.
Abstracts can be submitted until August 2, 2021.
Registration is open until September 3, 2021
Nynke Dekker, TU Delft, The Netherlands
Luke D. Lavis, Janelia Research Campus, Ashburn, Virginia, United States
Eitan Lerner, The Hebrew University of Jerusalem, Israel
Dong Li, Chinese Academy of Science, Beijing, China
Jennifer Lippincott-Schwartz, Janelia Research Campus, Ashburn, Virginia, United States
Gail McConnell, University of Strathclyde, Glasgow, United Kingdom
Petra Schwille, Max Planck Institute of Biochemistry, Martinsried, Germany
Philip Tinnefeld, Ludwig-Maximilians-Universität München, Germany
There will also be ample opportunities for informal gatherings and socializing under the best possible safety conditions. As the safety and well-being of all involved persons is of paramount importance, the organizers will implement an adequate hygiene concept. PicoQuant will also be continuously monitoring the situation to judge if an in-person meeting can be held or not. To account for these uncertainties, PicoQuant offers generous payment and cancellation terms for this meeting.