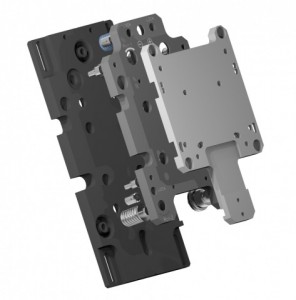 Chromasens has introduced a new mechanical adapter that allows precise, fast alignment of Chromasens allPIXA line scan cameras using the company's GenICam Control Tool 2.4 (GCT) software.
The allPIXA Alignment Adapter reduces the time for set-up, maintenance, and replacement of one or several allPIXA cameras. The GCT software lets users guide the alignment of camera position, sharpness (MFT), field-of-view, and resolution from their desktop, along with the ability to monitor system feedback in real-time.
The allPIXA Alignment Adapter can be set in several axes (side, front, top) using a hex wrench. The compact mechanical design measures only 210 x 100 x 30mm, making it simple to install in space-limited areas.
Founded in 2004 as a former division of Siemens AG, Chromasens GmbH designs, develops and produces innovative image capturing and processing systems to satisfy the most stringent of demands. Chromasens' expertise lies in the development of both components and systems. The optical, electronic and mechanical elements of high-performance cameras and illumination systems are perfectly adapted to suit the specific tasks faced by each individual customer. The company is based in Constance, Germany, and is ISO 9001 certified. Chromasens offers professional advice and support throughout each phase of the project cycle to its direct and project customers who require customized, individual image capturing solutions. The company's standardized image processing components are distributed worldwide via certified value-added distributors.
Learn more at chromasens.com.