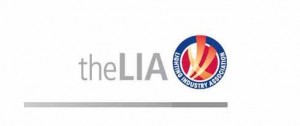 The Lighting Industry Association (LIA) have launched a lighting specific Continuing Professional Development (CPD) Recognition service. The CPD for training and seminars has always been important to the lighting industry, but with all the changes in modern day lighting this audience for lighting related CPD has now got much bigger.
The LIA recognizes the importance of the quality of the CPD, but also that some generic CPD offers often don't provide the specialist lighting knowledge that may be needed.
Since launching the Lighting Industry Academy, the LIA have been accepted by the University of South Wales as Academic partners and now deliver the HNC and HND in Lighting Design and Technology. Alongside this Academic accolade the LIA has also built an extensive portfolio of new and redeveloped lighting courses, all meeting the highest quality standards and following academic best practice.
Having established a leading role within lighting education the LIA are keen that the industry further benefits from the successes of the Academy and is pleased to be in the position to provide this service for the industry, their supply chain and contractors.
The CPD service can be recognised at one of three levels:
The "Bronze" level provides entry-level recognition of CPD for events, seminars, briefings or less formal training as a lighting-related activity and assigns CPD hours to its completion.
The "Silver" level applies a quality check of formal learning materials that are generic or non-lighting specific, or where technical content is provided by the manufacturer.
The top "Gold" level provides a 'gold-standard' recognition of high-quality learning within the lighting industry.
The LIA have worked closely with Ansell Lighting, to use their course on Smart Lighting as a pilot for this new service. As part of that pilot, once recognised, Ansell successfully presented this CPD session as part of the LIA Lighting Academy at 2019's Lux Live.
This CPD material on Smart Lighting, has been designed to provide guidance for professionals on the benefits of smart lighting and offer an understanding of the different technologies available. The course's aims being:
To understand what smart lighting is
To look at the differences in technologies
To explain what you might want to detect or measure
How to measure activity
What lighting responses you might consider
How to achieve those outcomes