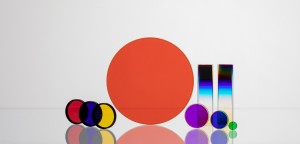 Antonio Castelo, EPIC's Technology Manager for Bio-Medical and Lasers, spoke with Poul Svensgaard, CEO of Delta Optical Thin Film, to learn about the market for continuous variable filters. Delta Optical is a Danish developer, and manufacturer of advanced custom optical thin components for OEMs worldwide.
Early career
After graduating with an MSc in Electronics and Acoustics from the Technical University of Denmark in 1989, Poul began working for the Danish company Brüel & Kjær, which at that time was the world's largest manufacturer and supplier of sound and vibration measurement equipment. Over the next 12 years, he held various positions in sales management working for a couple of years at the company subsidiary in Germany, followed by two years as CEO of Brüel & Kjær's operations in Australia. As he recalls, working in Australia was quite a culture shock as compared with Denmark's laid-back management structure based on employee self-motivation, Australia was far more hierarchical; employees were not used to using their initiative and most expected to be told what to do.
In 2002, Poul became General Manager Nordic at the Danish company GN Netcom, a global manufacturer of audio equipment, where he was responsible for strategic sales and managing subsidiaries in Sweden and Denmark. Three years later, he co-founded Steinway Lyngdorf to manufacture loudspeakers and audio components in partnership with Steinway & Sons. He stayed at Steinway Lyndora as CEO until 2007, when he was headhunted by DELTA, a Danish electronics and acoustics institute, to become a Senior Vice President and manage their Optical Thin Film Business Unit.
DELTA Optical Thin Film
Created in 1993, through a merger of various optical Danish institutes as a research organization like Fraunhofer, in the early 2000s, DELTA had been one of the first organizations to produce ultra-hard-coated optical filters. However, because it was an institute external investments had not been possible, and consequently, the thin-film business became increasingly unprofitable. In 2014, things came to a head and Poul and a colleague, Henrik Fabricius, proposed a management buyout with the aim of creating a new private company able to fully commercialize the technology. The proposal was accepted, and backed by the German company BMG LABTECH, who had been one of DELTS's largest customers for variable filters, DELTA Optical Thin Film was born.
Company development
Over the next four years, Poul and Henrik embarked on an ambitious growth strategy. This involved consolidating and developing DELTA's existing fluorescence filter business and finding new applications for their family of continuously variable filters. Initially, the main challenge was how to handle the uncertainty as to whether they were going to survive. A major problem was that they needed to make a substantial investment in new machinery, and it would take some time before they could go to the market and actually offer a product. In the case of filters for medical instruments, for example, it can take anywhere from 2 to 5 years to get FDA approval. Under the buyout agreement, both Henrik and Poul were required to invest some of their own money in the company, which naturally made them even more anxious to see how things would play out.
In the first year they made a small loss, but since then, with investments in a new factory and new coating technology they have doubled in size every five years and are now turning over something like 10 to 15% of revenue as profit before tax.
Current products and markets
Based in Hørsholm, Denmark, Delta Optical Thin Film is a designer and manufacturer of mainly custom optical filters for OEMs, and they are now one of the leading manufacturers of optical filters in the areas of fluorescence microscopy and continuously variable filters.
Their continuously variable filters (CVF) are wedged filters, whose spectral properties vary continuously along one dimension of the filter. These filters are offered in various combinations to produce both Variable Long Wave and Short-Wave Pass filters together with a Linear Variable Dichroic. Their key features are that they can be tuned continuously with center wavelengths from 320 nm to 850 nm (some filters to over 1000 nm) and they offer blocking better than OD3 (OD5 for some variable filters) over the complete reflection range. The filters are coated with ultra-hard surface coatings on single quartz substrates for minimal auto-fluorescence and high laser damage threshold, which makes them especially suited for applications in spectroscopy and in fluorescence & confocal microscopy. In addition to the filters, Delta Optical Thin Film also design the components and the tools that go into the coating chamber to make the products.
The future
Although there is sufficient growth potential in their existing markets, the market with the most growth potential is point of care diagnostic devices (POCs). In the last 2 years, demand for POCs has risen dramatically - stemming from the need to find a faster method for PCR testing during the Covid-19 Pandemic. Instead of sending the sample to a lab and getting the results in 2 days, a portable diagnostic device can be used by doctors in community health centers to provide results on the spot in around half an hour. These compact diagnostics solutions can also be used for HIV testing and for diagnosing diseases like pneumonia and tuberculosis, as well as for monitoring chronic diseases in the patent's home. Perhaps most importantly for global health, they can be used in third world countries where there are no labs and where an instrument needs to work in extreme temperatures with only a cell phone as the user interface.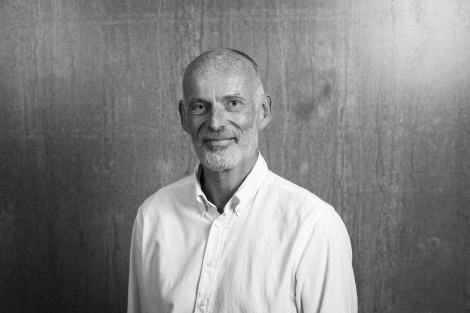 As a result, the number of customers producing smaller, more compact and cheaper POC devices has mushroomed over the past two years. They are using the same principles as lab instruments but with smaller optics. Accordingly, Thin Film have had to adapt their coating technology to enable production of very complex optical filters with hundreds of layers on each side of the glass and in very small sizes, some as small as 1 sq. mm. For Delta Optical Thin Film, the main challenges have been how to ensure they can supply components to their customers in the way they can use them, in the right volume, and at the right cost.
If you started again, what would you do differently?
"Maybe we could have got more investment and been more aggressive in building up the company. But this would have involved a lot more work, been much riskier and put extreme amounts of pressure on the company because it takes a lot of time to build up the business. It would also have been contrary to our policy of preferring organic growth to minimize risk and giving employees the chance to really involve themselves in their team and the company."
What's your advice for the next generation of entrepreneurs?
"First, I think it's all about doing exactly what I've been doing: having fun by trying to bridge markets with technology. But while it's okay to fall in love with technology, to come up with viable products, you have to have a good understanding of the forces driving the markets.
Second, you will need a little bit of theoretical business knowledge to know how to analyse the markets, what your competitors are doing and how you can use your technology to create products that will make a difference.
Third, you must have a value proposition and understand why it's important to your customers. If you do this, you'll be able to build some very long-term and stable relationships with customers. In our case, we rarely lose customers because once they buy from us to build an instrument, they keep on buying, so our target is only to add one or two new customers each year to our portfolio.
Written by Antonio Castelo, EPIC's Technology Manager for Bio-Medical and Lasers.