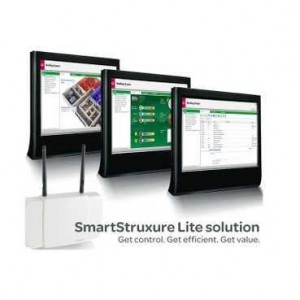 Digital Lumens, a specialist in intelligent lighting systems, today announced that it has partnered with Schneider Electric, a specialist in energy management and automation. The partnership enables Schneider Electric customers to leverage the power of the Internet of Things (IoT) across a variety of building environments via Digital Lumens' sensor-based connected lighting and next-generation analytics suite.
Digital Lumens' systems make buildings intelligent, collecting data that can help companies be more productive, use space more efficiently, manage energy costs and gain insight into business operations across the entire enterprise. Its open API allows the company's LightRules software platform to seamlessly integrate with third-party building management systems and provides access to an array of real-time sensor data and controls—including occupancy, temperature and energy use—from solutions such as Schneider Electric's SmartStruxure solution.
As part of the partnership, Schneider Electric will add support for Digital Lumens' sensors and software to its SmartStruxure offering, using the stream of data that LightRules generates to optimize and improve other building subsystems like HVAC, security, energy management and life safety.