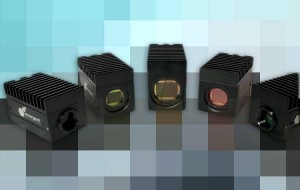 The world's first provider of 10-gigabit Ethernet cameras, Emergent Vision Technology, announced the replacement of its successful HS series with the recently introduced HR family. As the successor, the HR series offers the same 10GigE SFP+ interface and functionality as the HS cameras and is available globally from imaging specialist Framos.

New features of the HR series include a smaller case and heat fins, which preliminary tests show to decrease the operating temperature. It is available with a range of CMOSIS sensors from 2 MP up to 20 MP high-resolution. In the immediate future, the HR platform will be accessible with Sony Pregius sensors with 3 MP, 5 MP, 8 MP and 12 MP.

The high-speed camera series is ten times faster than GigE, is GigE compliant and supports cable lengths from 1 m to 10 km. With no fibre converters and no frame grabbers needed, it is easy to implement with a stable connection quality. Its speed, high resolution and excellent image quality based on the exceptional sensor range make the HR camera line the perfect choice for applications observing fast moving objects and scenes, for example in broadcast sports technology, food and beverage inspection and intelligent traffic systems (ITS). The Emergent HR line fulfils all the important performance metrics and is the ideal solution for applications such as medical imaging, diagnostic analysis and automotive and semiconductor inspection.