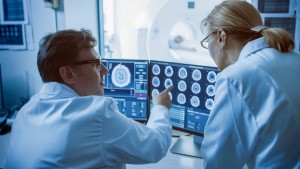 Excelitas announced the MachVisOnLine Lens Configurator for vision system designers and engineers. The complimentary MachVis Lens Configurator software, now available as a Web App, enables identification and configuration of all required lens solutions and mechanical accessories, and generates useful supporting documentation to streamline the integration planning and ordering process for a variety of optical applications in the machine vision, and inspection for industrial, semiconductor electronics and flat-panel display manufacturing markets and beyond.
Accessible via the Excelitas website with no required downloads, MachVis OnLine features include:
Comprehensive configurator and resource for all LINOS® inspection lens product lines, including: MeVis, Rodagon, Inspec.x, d.Fine
Easy access to 3D CAD files, dimensional drawings, datasheets and performance specifications
Complete lens assembly configurations with interactive calculation of all optical performance values and geometries
Easy-to-use web GUI with full compatibility for any mobile device or laptop
Registration and secure log-in available to save your lens configurations and enable mobile device accessibility from anywhere
Configurator inclusion for Optem® FUSION and Mag.x® System 125 product lines coming soon!
"We are excited to announce the enhancement of our popular MachVis software to a new Web App. This new interface offers users easy access for calculating the necessary optical parameters and pre-selecting suitable Excelitas lens solutions to their specific requirement using only four simple parameters: object size; working distance; sensor size; and camera mount type," said Arthur Stauder, Product Manager / Application Engineer at Excelitas. "Beyond the convenience that this new configurator provides, MachVis OnLine includes an improved graphical user interface, with access to fast, comprehensive product information and documentation to help users quickly identify the right lens solution for their optical application using any mobile device or laptop."
MachVis OnLine is now available at: https://www.excelitas.com/product/machvis-lens-configurator.