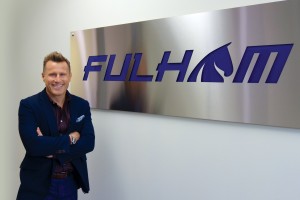 Fulham Co., Inc., a supplier of lighting components and electronics for commercial and specialty applications, has announced the appointment of Antony Corrie as President and CEO. Current President and CEO Bob Howard-Anderson was named an advisor to the company's Board of Directors.
Prior to joining Fulham, Corrie was President, Worldwide Sales for Harvard Technology, a supplier of energy efficient connected lighting solutions. He joined Harvard in 2012 after more than 18 years with Future Electronics, including time with its European subsidiary FAI Electronics. Corrie has a bachelor's degree in Electrical and Electronic Engineering from The Manchester Metropolitan University.
Howard-Anderson, who joined Fulham in 2013, has driven the company's transition from providing primarily Fluorescent, Induction and other legacy technologies to providing an industry-leading portfolio of innovative LED Drivers, Exit/Emergency, and Light Engine products and technologies, which now makeup the majority of Fulham's sales. New processes he implemented aid in shortening time-to-market, R&D efficiency as well as expanded the company's presence in Europe and the Exit/Emergency and emerging Lighting Control markets.